Spinners need not lose heart in sub-continent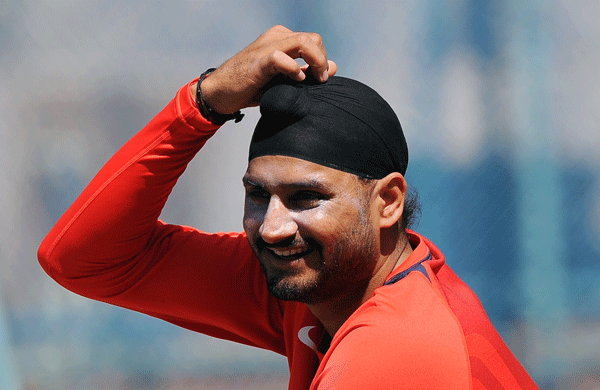 If spinners are seeking a spark of inspiration to succeed on sub-continental pitches in the World Cup, they need look no further than Australian Shane Warne or India's Anil Kumble.
Leg-spin wizard Warne turned the 1996 Cup semifinal in Mohali on its head with 4-36 off nine probing overs as the West Indies crashed to 202 after being strongly placed at 165-2 chasing a modest target of 208.
Sri Lankan Muttiah Muralitharan, India's Harbhajan Singh, England's Graeme Swann, New Zealander Daniel Vettori and Pakistan's Saeed Ajmal need not lose heart in the latest edition.
Bangladesh's talented left-arm spinners Shakib Al Hasan and Abdur Razzak recently made a strong statement for the slow men, playing crucial roles in their team's one-day series wins over New Zealand and Zimbabwe at home.
Three slow men in 1987, including Pakistan's leg-spinner Abdul Qadir, and four in 1996 finished among top-six bowlers when the event was held in the sub-continent.
Leg-spinner Kumble was the most successful bowler in 1996, with 15 wickets.
Sri Lanka skipper Arjuna Ranatunga stressed the significance of spin when he cleverly used Muralitharan, Aravinda de Silva, Sanath Jayasuriya and Kumar Dharmasena to restrict Australia to 241 before winning the 1996 Cup final.
Muralitharan, the only player in the current squad to have figured in the 1996 final at Lahore, has been his team's match-winner for than a decade on all surfaces.
The 38-year-old, playing his last World Cup, is a big turner of the ball and also has a deceptive 'doosra', a delivery that turns away from right-handers instead of coming into them like a conventional off-break.
Muralitharan, who quit Test cricket last year with a record 800 wickets, is also the world's leading bowler in one-day internationals.
Harbhajan has already showed that he is a difficult bowler to get away in home conditions with a tidy line and length which can keep batsmen under control in middle overs.
He is likely to be the only specialist spinner in the playing XI as India also have useful part-timers in Virender Sehwag, Yuvraj Singh and Yusuf Pathan.
Off-spinner Swann, who bagged 15 wickets in his team's recent Ashes triumph in Australia, is expected to play a major role on slow turners.
Former India left-arm spinner Bishan Singh Bedi, known for his smooth action, was all praise for the England bowler.
"Swann is an outstanding bowler. He is the best off-spinner at the moment," said Bedi.
"The fact that he attacks makes him extraordinary. He has a nice, clean action and I think he should do really well. His performance in the Ashes should boost his confidence."
Left-arm spinner Vettori will be keen to do justice to his stature in his last assignment as captain. He is a vital part of New Zealand's attack, capable of drying up runs as well as taking crucial wickets.
New Zealand, who suffered 11 successive one-day defeats in the sub-continent late last year, hope the burden of captaincy does not affect their skipper's performance at the big stage.
Vettori is also a gritty lower-order batsman who has contributed at important stages.
Bangladesh, playing all their league matches at home, will largely rely on spinners in a bid to advance to the quarter-finals. They have effective spinners in Mohammad Mahmudullah, Naeem Islam and Suhrawadi Shuvo.
Follow Emirates 24|7 on Google News.