Sri Lanka lift banner ban by 'killjoy' cops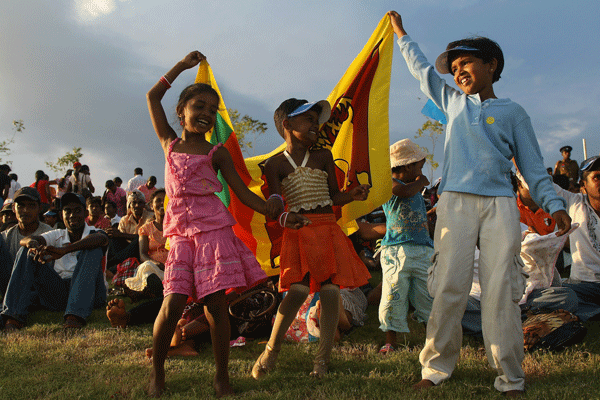 Sri Lankan police on Monday lifted a ban on banners at World Cup matches after the inspector general was castigated for his "killjoy" approach.
Police spokesman Prishantha Jayakody said spectators would be allowed to take placards to matches but a ban on alcohol and musical instruments would remain in place.
"We will allow any slogans relating to the game, but there will be no room for any political slogans," Jayakody said.
Police inspector general Mahinda Balasuriya announced on Friday that musical instruments, pens, pencils, paper and even crayons would be banned.
The state-run Daily News slammed Balasuriya, accusing him of dampening the festive atmosphere and destroying the spirit of fans.
Balasuriya said his decision was to prevent "negative" slogans being picked by international camera crews, urging fans to be on their best behaviour.
"Sadly it won't be cricket, lovely cricket in Sri Lanka this time around with the killjoy methods adopted by our police chief," the Daily News said in an editorial headlined: "Games sans cheer."
Musical bands commissioned by cricket authorities played at the new cricket stadium at Hambantota on Sunday when Sri Lanka beat Canada by 210 runs in their Group A match.
However, fans were not allowed to take in their own musical instruments or banners.
Follow Emirates 24|7 on Google News.