Sri Lanka wary of World Cup minnows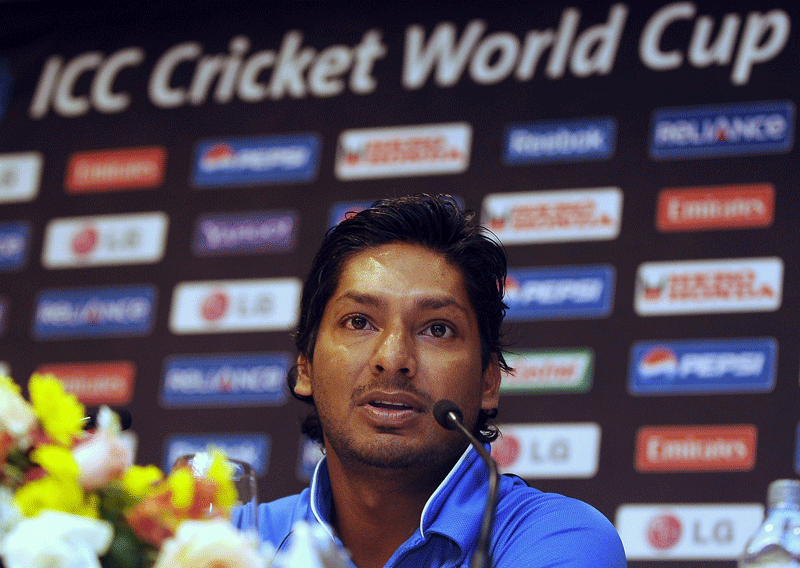 Ace Sri Lankan spinner Muttiah Muralitharan said on Wednesday his team should not lower their guard against smaller teams in their quest to reach the World Cup quarter-finals.
Sri Lanka are in Group A with defending champions Australia, New Zealand, Pakistan, Zimbabwe, Canada and Kenya, with the top four sides qualifying for the quarter-finals.
"Australia, New Zealand, Pakistan, we know these teams, who the players are, and their form. But we don't know about Kenya, Canada and Zimbabwe and they can cause a surprise," Muralitharan, 38, told reporters in Colombo.
"We can't call these smaller teams minnows anymore, because they have surprised stronger teams in the past."
Record-breaking Muralitharan, who has retired from Tests and will leave one-day cricket after the World Cup, said he felt no additional pressure to do well in his last outing.
"Nothing extra. The pressure is always the same. Without pressure, we can't perform. It is always good to win," said Muralitharan, the world's leading wicket-taker in both Test (800) and one-day (519) cricket.
Sri Lanka, champions in 1996 and runners-up in 2007, are co-hosting the showpiece event with India and Bangladesh, with the opening match in Dhaka on February 19.
Skipper Kumar Sangakkara said the team was upbeat about playing most of its matches in front of home crowds.
"It's important for us to start off well. To build momentum, match by match. It helps the team relax and rest. The final goal is to be in Mumbai for the final (on April 2)," Sangakkara said.
He said the players were "raring to go" despite not spending much time at two new home venues in Pallekele in Kandy and Hambantota in the south. Persistent monsoon rains scuppered the team's plans to practise at the venues.
"We would have liked to have more practice under lights in Pallekele and Hambantota, but it's been raining," the wicketkeeper-batsman said.
"We will read the pitches now, like any other team, as the game progresses. The main thing for us is to be consistent."
Sangakkara said the team was unlikely to make any major changes and the batting line-up would remain the same.
"In bowling, we will make one or two changes, but the rest will more or less remain the same," said Sangakkara.
Sri Lanka meet Canada in their first match on February 20 at the 35,000-seater stadium in Hambantota.
Follow Emirates 24|7 on Google News.