Strauss backs England to win World Cup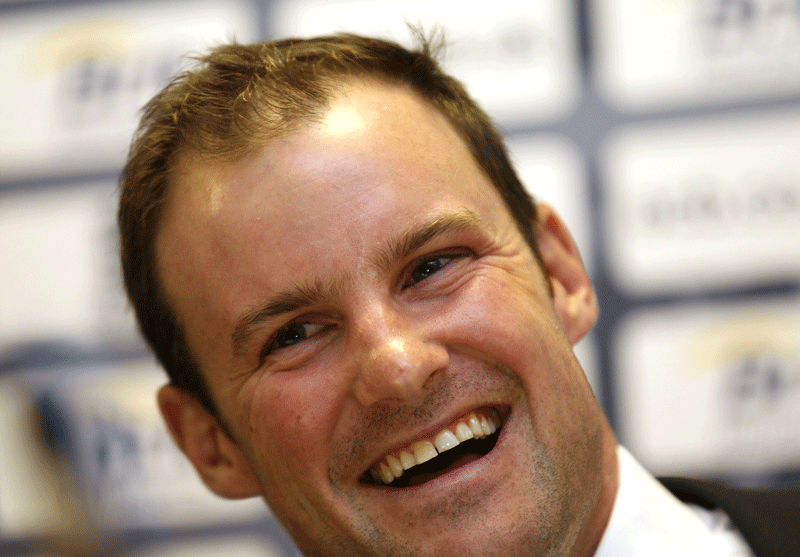 England captain Andrew Strauss believes his side has an excellent chance of winning the World Cup in the Indian sub-continent despite a 6-1 defeat to Australia in the recent one-day series.
Strauss said England were not tired despite playing for over three months at a stretch and his boys were now "motivated and excited" to play the International Cricket Council's showpiece event starting on Saturday.
"We have had a lot of very good one day cricket for the last 18 months or so. We did not play so well in Australia, which is disappointing to us. But we've got a solid squad, a settled side," Strauss said in the Bangladeshi capital.
"We really feel we can do very well in the tournament. We are excited about it," he said, adding: "We here to win it, obviously - no doubt about that. I think we feel like we have got excellent chance."
The English captain said triumph in last year's World Twenty-20 cricket has boosted the team's confidence even though the side has not won a World Cup despite appearing in three finals since the event begun in 1975.
"I think that the guys took a lot of confidence from the fact that we won the World Twenty-20. And so the guys know that they can do it on the big stage under pressure, which is an important hurdle to overcome as a side," he said.
"I think we got some pretty firm ideas on the type of cricket we want to play. But the batsmen need to get themselves in form."
Graeme Swann, Tim Bresnan, Stuart Broad and Ajmal Shahzad, all members of the World Cup squad, plus Chris Tremlett, who is a reserve, missed all or part of the one-day series in Australia.
But Strauss said he'll have a fully-fit side ahead of their first World Cup fixture against the Netherlands in Nagpur on February 22.
"Our injury situation is getting better every day. We don't have got any real long term concern for the players we have here," he said.
He said Eoin Morgan, ruled out with a broken finger would be missed as he was a "standout performer" for the side in recent series but his replacement Ravi Bopara can fill up the gap as he played in the Indian Premier League and knows the conditions in Sri Lanka.
England's collapse in the one-dayers took the shine off their Ashes triumph but Strauss said instead of being "tired" due to the gruelling schedule, the series had given some players to get fit.
"The conditions here are very different. I think we got a lot of in-built confidence from the cricket we played for the last 18 months, not just one-day cricket, but Test cricket as well," he added.
The 33-year-old batsman, who started his international career in Bangladesh, said any team which qualifies for the knock-out stage has the chance of winning the World Cup.
"So the first step along the route is to get through the group stages. Play some good consistent cricket during that group phase and then it's about handling the pressure," he said.
He said India and Sri Lanka - co-hosts along with Bangladesh - are the favourites.
"I don't think there is a huge amount of expectation on our shoulders. I think most of the expectation falls on the shoulders of the Indian team, maybe Sri Lanka," he said.
Follow Emirates 24|7 on Google News.