Strife-hit Kenya eye second round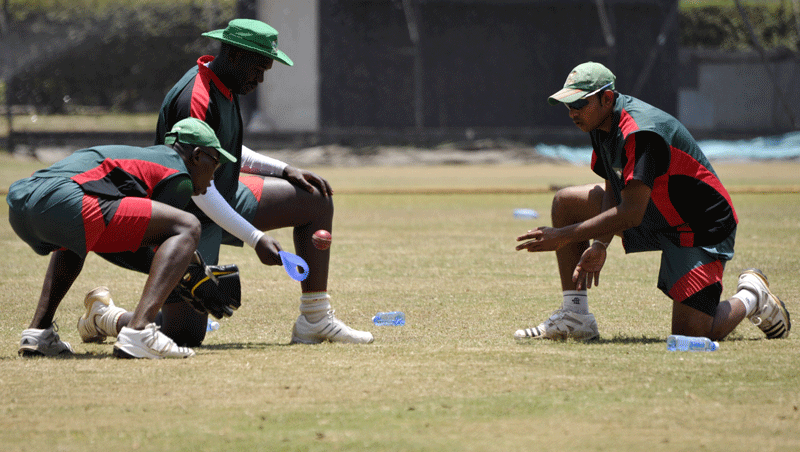 When Eldine Baptiste was appointed Kenya coach in September 2009, he pledged to reverse declining standards and return the country to the top of the ICC Associate pile.
Baptiste had the right credentials after many years playing for the West Indies and coaching South African regional sides, Eastern Province and Kwa Zulu, Natal.
Kenyan cricket has been plagued by internal squabbles between the national governing board and players, which resulted in the country slipping to 13th spot in the ODI rankings, after being at the top for nearly a decade.
The players have been on strike for much of the time since their epic 2003 World Cup where they reached the semifinals.
And during the ICC World League in the Netherlands in July 2010, the team performed so poorly that they finished last without winning a match.
But 50-year-old Baptiste, whose contract runs until June, is satisfied Kenya have improved.
"I know our recent performances have not been that good," he concedes. "But in all three departments we have been consistent."
Most of the players in the 15-man squad had a feel of the sub-continent conditions ahead of the World Cup during a tour of India in early January.
Although they lost all their five matches against Gujarat and Baroda, captain Jimmy Kamande said the tour was a learning experience.
"The conditions in India were tough to everyone but I was glad to see how the youngsters carried themselves through," he said.
But Baptiste warned that the World Cup will be a different ball game for his fledgling team, who despite having had a good record against sides from the sub-continent, must be prepared for "the worst stage".
"We have to be honest and realistic that in the sub-continent, we have to make sure of scoring 250-plus to compete. We have been there two weeks. We have learned from that experience and we have an idea what to expect," said the coach.
He is well aware how Kenya, as debutants, upset his native West Indies when the tournament was held in the sub-continent in 1996.
Two members of that team, former skipper Steve Tikolo and all-rounder Thomas Odoyo, have survived and will be relied upon to lead the side, which is drawn against defending champions, Australia, Pakistan, New Zealand, Sri Lanka, Zimbabwe and Canada in Group A.
Baptiste enlisted the help of his old Natal Dolphins teammate Jonty Rhodes to help in the preparations, and the former South African batsman, who spent the several weeks with the team, was full of praise.
"They have a great unity and that will define their competitiveness," said Rhodes.
"If they stick to the basics, and keep improving, Kenya can be very competitive."
Follow Emirates 24|7 on Google News.