Watch out for World Cup minnows - Marsh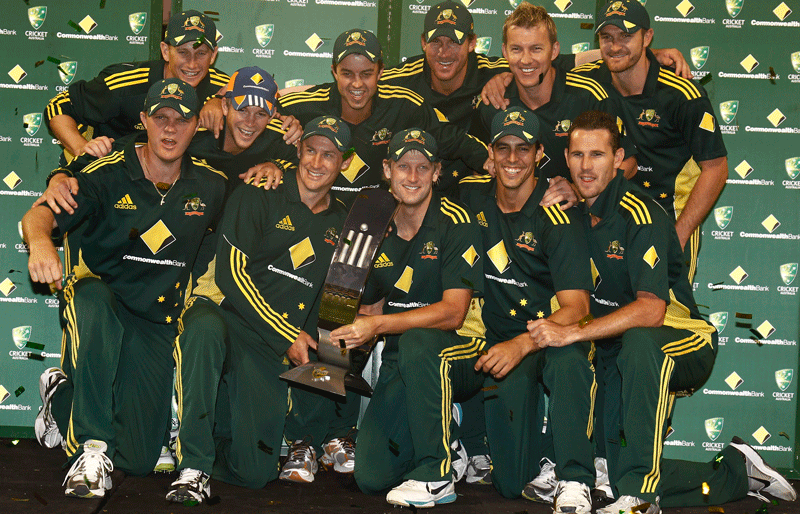 Australia Test great Rod Marsh on Monday warned the major countries not to take the smaller cricketing nations lightly at this month's World Cup.
Marsh, 63, the Director of Coaching at the International Cricket Council's Global Academy in Dubai, has worked with players from Ireland, Kenya, the Netherlands and Canada extensively over the past two years in preparation for the tournament from February 19.
"I am not saying one of those teams will win the World Cup, but I am saying they will give a very good account of themselves," Marsh told Australian Associated Press from Dubai.
"These guys have prepared probably better than most of the Test nations, because they haven't had all the other competitions and distractions.
"Australia and England, for example, have had the Ashes and a long one-day series."
Ireland reached the Super Eight stages in 2007 and Marsh believes they have the talent to repeat that achievement this year.
"Ireland are always well prepared, they have experienced players, most are playing county cricket and they are in pretty good shape," he said.
"They actually think they can win the tournament and not just compete, which I think is fantastic."
Batsmen from the ICC Associate nations have been using advanced batting and bowling machines as they look to give themselves the best possible chance of success at the tournament in India, Sri Lanka and Bangladesh.
"We've strived to get them into a position where they know all about batting on the subcontinent," Marsh said.
"We identified that the biggest problem for these guys in the past was that they didn't make enough runs.
"There has been a heap of footage shown to them about how the top players bat on the subcontinent and how they handle reverse swing. They cannot be any better prepared."
Marsh was in charge of the Australian youth academy between 1990 and 2001 before taking on a similar role with England for five years.
He believes Australia are still the team to beat in the World Cup.
"Australia are still the top one-day team and although I cannot possibly pick a winner of the World Cup, they are still the team to beat because they are the holders," he said.
Follow Emirates 24|7 on Google News.