Tunisia ex-ruler's brother-in-law sought in Canada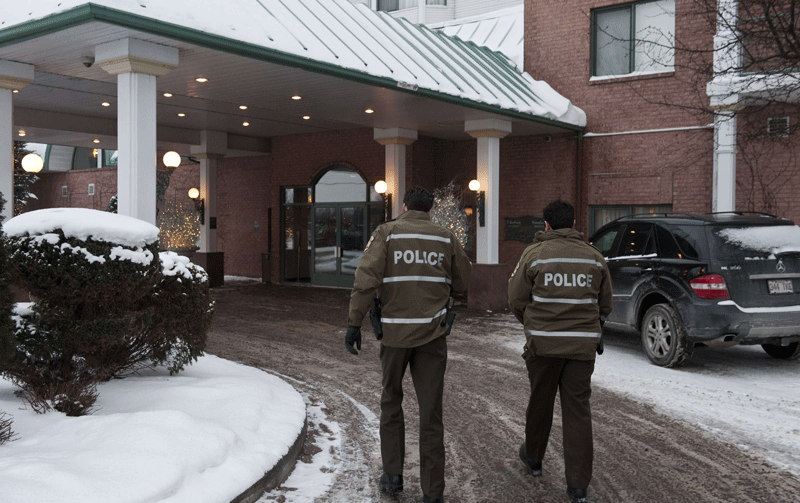 The billionaire brother-in-law of ousted Tunisian president Zine El Abidine Ben Ali was being sought by Interpol on Wednesday after reportedly fleeing to Canada with his family.
Belhassen Trabelsi, the eldest brother of Ben Ali's wife Leila Trabelsi, arrived in Montreal with his wife, four children and a nanny aboard a private jet last week, the Globe and Mail and La Presse newspapers said.
The dailies said his status as a permanent resident could make it difficult for authorities to remove him amid calls from the Tunisian expatriate community for his expulsion.
Interpol earlier issued an alert for the arrest of Ben Ali and six members of his family on a request from Tunis, after an uprising forced the strongman ruler to flee to Saudi Arabia.
The cross-border police agency said that Interpol member states were asked to "search, locate and provisionally arrest Mr Ali and his relatives," pending a formal extradition request from Tunisia.
The Royal Canadian Mounted Police said in an email, "This does not constitute an arrest warrant under Canadian law."
"The Canadian law enforcement agency of jurisdiction would only become involved once an official request to investigate has been received through the Interpol network or other formal channels," RCMP spokeswoman Lucy Shorey said.
Ben Ali, his wife and other members of his once all-powerful family are accused of illegally acquiring assets and transferring funds abroad during his 23-year rule, Justice Minister Lazhar Karoui Chebbi said in Tunis.
"No one will be above the law," Chebbi told reporters.
Ben Ali resigned abruptly and fled in disgrace on January 14. Thirty-three members of his extended family have already been arrested in Tunisia.
Trabelsi reportedly became a Canadian landed immigrant in the 1990s.
The Globe and Mail and La Presse said officials are considering whether his residency can be revoked. Under Canadian rules, he could lose his residency privileges if he has not spent at least two of the last five years in Canada.
If he is stripped of his residency, however, he could still ask for asylum under international rules.
Government officials were not immediately available for comment.
But Immigration Minister Jason Kenney has said that some members of Ben Ali's family "are permanent residents" and "have the right to be in Canada."
Canadian media said Trabelsi has been holed up in a posh Montreal hotel since arriving in the country.
Leaked US diplomatic cables said Trabelsi "is the most notorious family member and is rumoured to have been involved in a wide-range of corrupt schemes from the recent Banque de Tunisie board shakeup to property expropriation and extortion of bribes."
US ambassador Robert Godec's blunt assessment in 2008, according to Wikileaks, included a list of Trabelsi's holdings: an airline, hotels, a radio station, an automobile assembly plant, and a real estate development firm.
Follow Emirates 24|7 on Google News.