Brothers used 4x4 in attempt to kill youth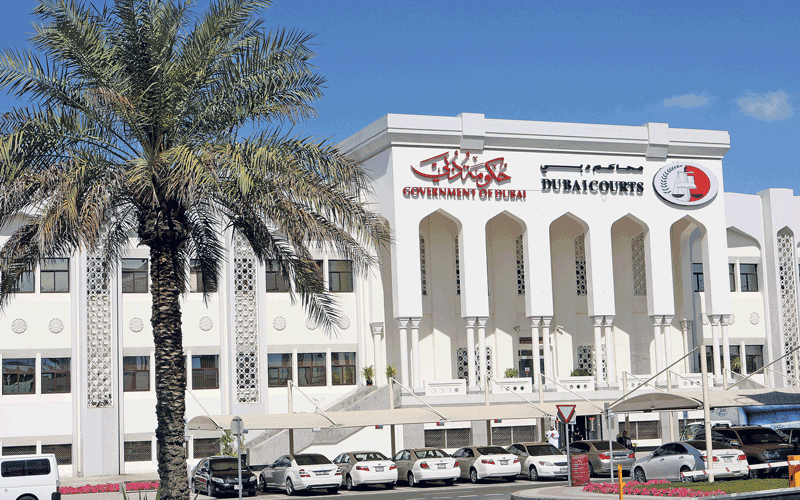 Two Emirati brothers are accused of attempting to run over another Emirati and of attempting to assault him with a hammer and knife, the Dubai Criminal Court heard.
The Dubai Prosecution has accused SOA, 23, jobless, and IOA, 21, student with the premeditated murder of HIS, by hitting him with their car while he was walking in the Oud Al Mateena area.
Corporal Mohammed Mahmoud testified that at 6am on Friday, June 29, his patrol received information from the Operation Room about a quarrel in Oud Al Mateena.
"Moving to the location we found a big gathering of 6 youth who were trying to rescue a man lying on the street. The victim was not moving nor breathing.
"I immediately called for an ambulance. Another patrol was already there and the policemen arrested SAA the driver of the GMC Tahoe with which he hit the victim.
"The policemen confined him as many of the youths wanted to assault him.
"The car was stopped about 100m away from the body."
A police officer testified that he checked the scene of the crime and found a hammer and knife in the car.
A resident in the street where the crime was committed, who is also a policewoman, AGM, 27, testified that at around 5.30am she saw a gang of about 10 youth in the street.
"I saw a GMC being driven at high speed. I called the police.
"Then IOA who was sitting next to the driver of the GMC, threw a stone on my car and broke the front glass.
"The driver afterwards also hit two other cars that were on the street.
"The victim was walking towards his car before running and then the GMC hit him, driving at a very high speed.
"The victim flew in the air before hitting the street hard. I was only 4m away from the accident and could see the driver and his brother was sitting in the front seat," she testified.
IHI, 31, another Emirati testified that as he left his aunt's house accompanied with two friends, they saw a GMC stop and six people carrying knives get off.
"The first accused drove the GMS at high speed wanting to run over the victim who was hiding from them behind some cars in the area. They hit two cars and as the victim ran onto the street, they hit him at a very high speed and then drove away."
Student AA, 21, and others who were among the gathering of the youth, repeated the same testimony.
The two denied the accusation saying that it was just an accident.
The Court will reconvene on February 4.
MUST READ:
Follow Emirates 24|7 on Google News.