Brace yourself Dubai, Lindsay Lohan is headed back to Emirates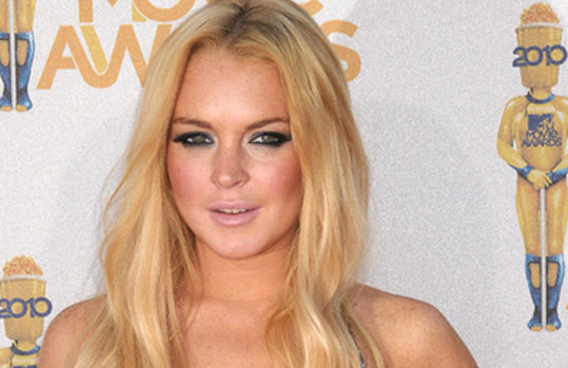 Just when you thought it was safe to step out again, news filters through social media that Lindsay Lohan is set for a date with Dubai.

Brace yourself.

The troubled starlet, who has a spate of legal wrangles in her wake and reportedly broke, tweeted this interesting titbit on her social media account over the weekend.

The 'Liz & Dick' actress said: "Chatting with Sheeraz Hasan about Dubai; looks like I might be making a trip soon."

Also mentioned on the tweet was her brother, Mike Lohan, along with Dubai's Virgin Radio host Kris Fade and the energy drink she endorses, Mr Pink.

Could this signal a launch of the drink in Dubai? Quite possibly.

Hasan, who spearheads Dubai TV, is also the man behind the other popular Hollywood-based retail franchise, Millions of Milkshakes, which has seen reality TV star Kim Kardashian jet into the emirate for its launch in 2011.

Most recently, she was seen shuttling between Bahrain and Kuwait to launch outlets of the franchise last November.

Meanwhile, an endorsement trip could work a long way in securing some much needed funds for the actress, who is reportedly down and out financially with not much work coming her way of late.

The 26-year-old visited Dubai in 2008 for the launch party of Atlantis The Palm Jumeirah, rubbing shoulders with the world's glitterati. How things have changed since.

Lohan's legal woes over the past six years is the stuff of legend, with two drunk driving convictions in 2007 alone.

Twenty was the last count of court visits in that duration, in front of four Los Angeles judges who found her in violation of probation five times and sentenced her to six months of jail time.

Superior Court Judge Stephanie Sautner has presided over Lohan's last few visits, with the January 2013 pre-trial hearing being the latest involving four misdemeanour counts post a car crash last summer.

In November, Lohan was charged with misdemeanour assault after allegedly punching a woman at a Manhattan nightclub.

Lohan has pleaded not guilty to charges of lying to police, reckless driving and obstructing officers from performing their duties.

However, even if she is acquitted of all counts, Lohan could still face jail time for a possible probation violation after her Porsche crashed into a truck.

Lohan was on probation at the time of the wreck and could be sentenced to 245 days in jail if a judge determines her actions in the crash were a violation of her sentence in an earlier shoplifting case.

Judge Sautner is renowned for her no nonsense approach, who has previously sent Lohan behind bars, placed her under house arrest and forced her to perform mopping duty at a local morgue.

However, she won't be handling Lohan's upcoming case as she is retiring before the next court hearing on March 1.

Lohan's new trial date is set for March 18.

Meanwhile, the latest legal tussle possibly brewing is a report in New York Daily News, which quotes Lohan's civil attorney as confirming that the actress is suing her own clothing label, 6126, for $1.1 million for fraud, trademark infringement and breach of contract.
ALSO READ:
Bling in Dubai: Spa b'day parties for little girls is the latest 'in' thing

Dubai poised to emerge as the next global fashion capital
2 moms in showbiz: Beyonce at Super Bowl asks Aishwarya a question
Follow Emirates 24|7 on Google News.