Bigg Boss 6: Imam's Facebook fans still lament his loss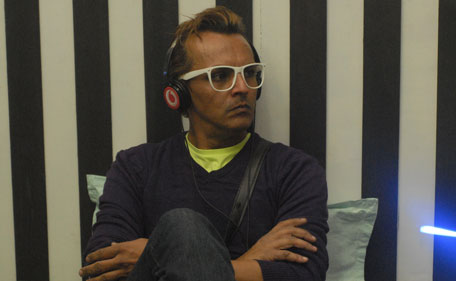 Ever since Imam Siddiqui's entered the famous house in Bigg Boss 6, he has hogged the limelight with his antics and also for the way he entertained controversies. He won the Best Entertainer award on the Indian reality show for 'entertaining' his fans so well.
After Bigg Boss Season 6 got over, Imam Siddiqui's Facebook fan page has become the new craze.
The page was created in November and within two months he has over 26,000 fans. Each one of them believe that Imam truly deserved to win Bigg Boss 6 instead of Urvashi Dholakia.
"I was watching d show only because of Imam only. He is the winner time out (sic)," posted Nitin Kumar Gupta on the FB page.
Imam often got into spats with his fellow contestants and even stripped on the show following which he was thrown out of the show. He soon reentered to rescue to dipping TRP's, however his misdemeanor continued.
Urvashi Dholakia, the winner of the show eventually, and someone who dons the role of a popular vamp on the daily soaps, on the other hand, was calm and a relatively balanced individual.
But Imam's fans have a different opinion. Chhinder Pal posted: "It is so great on part of Imam, who disowned his true victory in favour of Urvashi, who surely got very less votes than Imam. It might be selfishness of Colors TV to declare their daily soap actress as BB winner, but the person who won hearts of People, is one and only one Imam Siddiqui."
Clearly, Imam's fans are not ready to let go of their grievance quickly since they believe that no one deserved to win more than the personality that Imam presented to the world while he was in the house.
This will make for some interesting watch and reactions when it is time for Bigg Boss 7 to commence.
MUST READ:
Reality check for Madhuri, Malaika, Shilpa... Ash next?
Partying Prince: Harry back in London & having fun all night
Follow Emirates 24|7 on Google News.