Pippa Middleton hung over ex-boyfriend?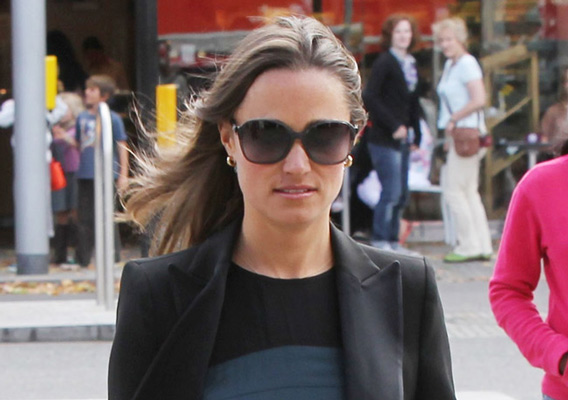 It seems Pippa Middleton is not over her ex-boyfriend who is good-looking, sporty, and is from a wealthy family.
Pippa, 27, and JJ met as students at Edinburgh University. But after three years of dating each other they parted ways.
But the estranged lovers were spotted together recently after Pippa's break up.
Perhaps she just wanted to take her mind off her split from long-term boyfriend Alex Loudon.
For just days after her newly-single status first leaked out, Pippa Middleton was seen enjoying a cozy dinner with a hunky ex-boyfriend, The Sun reported.
JJ Jardine-Paterson, 29, is an heir to the Hong Kong banking family.
They reportedly enjoyed an intimate meal in a private dining area at a hotel restaurant.

Pippa looked really happy and relaxed in a striking orange blouse.
Eye witnesses reveal that they seemed very close and keen to keep to themselves.

The two also attended a friend's wedding together.

So all Pippa, fans might see the two more often together this party season.
Also Read:

Who will be over and out in 2011?

Follow Emirates 24|7 on Google News.