Abandoned Sharjah girl's search goes viral: Social media helps arrest dad from Fujairah resort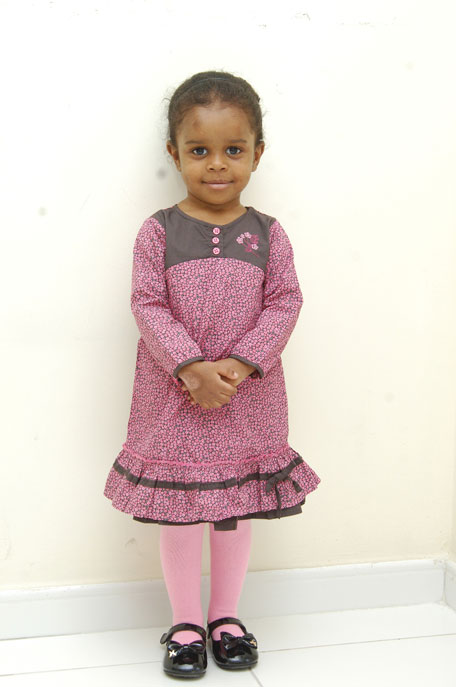 The Sharjah Police have credited social media with helping them identity and arrest the father of the 3-year old girl found abandoned on Saturday in the yard of Al Kuwaiti Hospital.
It was found out that her name is Amna and she is three-years old.
According to the police, once the picture and the news about the girl was published the information went viral here in the UAE and within hours the police had received various tip-offs and pieces of information which helped them narrow the search for the girl's relatives.
The victim's father was arrested at a resort in Fujairah.
On being questioned he confessed that he had left his daughter in the hospital as he was unable to provide care for her due to his difficult circumstances.
According to information revealed by the police, the girl's name is Amna and she doesn't have any identification papers.
Her father lives in Ajman and is wanted by several security bodies in the country.
The father added that his family members refused to take care of the girl after her mother left the country because she was an illegal resident.
The mother, an Ethiopian, couldn't take her daughter with her because the girl didn't have identification papers.
A relative of the father confirmed that he had treated his daughter badly and was constantly threatening to leave her in the street because he did not want her to mix with his children from his first wife.
Colonel Dr. Abdul Qadir Al Amiri, Director of the Criminal Investigation, Sharjah, stressed that the investigation is still ongoing and that the competent authorities are waiting for the outcome of a DNA test to confirm the man is her father.
Col Amiri stressed that such acts and deeds committed by parents against their children is a clear violation of human rights.
The details of the case date back to Saturday at noon when a woman saw the girl crying alone in the waiting room of the hospital. The woman then took her and tried to look for her parents but failed, so she handed the girl to the police.
The hospital's police in collaboration with the authorities offered the necessary treatment to the child and then moved her to Child Care Home in Sharjah.
A medical examination of the girl showed several burn marks and bruises on her body.
ALSO READ:
Unknown web link targets Dubai Police
Sri Lankan maid jumps to death in International City
Follow Emirates 24|7 on Google News.