Air connectivity: Dubai ready to soar past London as biggest global hub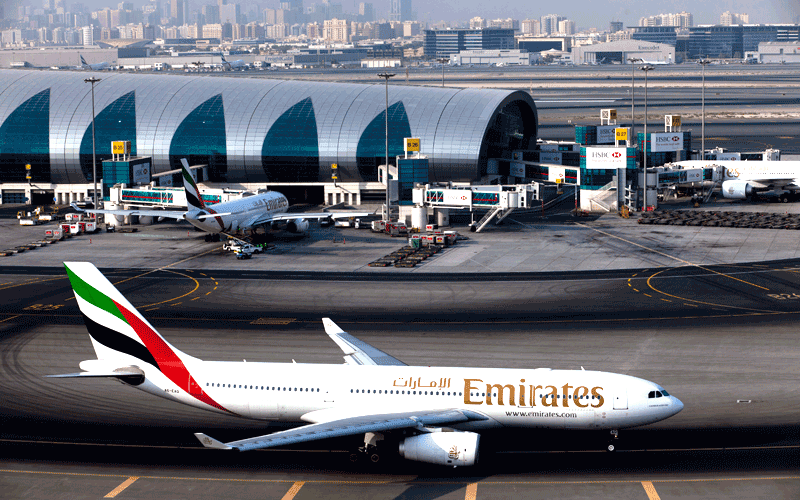 Dubai is challenging London's dominant position as a global hub to emerging and high growth markets, according to the City of London Corporation.
The report, published by the Corporation in December, said though London has the best aviation links to 22 key countries whose economies are predicted to boom in coming years, it's status as a global hub is being challenged by rapidly expanding Middle East hubs such as Dubai and especially towards non-European destinations.
London is by far the best connected of the European cities to the UAE. There were almost 260,000 business­related air journeys between the Greater South East and the UAE in 2011 with 96 per cent of business travel to the UAE using direct flights from London.
The direct flights from London carried over 3.1 million passengers in 2011, of which 81 per cent travelled to Dubai and the majority of the remainder to Abu Dhabi, the report revealed.
In December, Willie Walsh, head of International Airlines Group, the parent of British Airways and Iberia, said Heathrow would be overtaken by Dubai as the world's biggest international airport "within two to three years".
He pointed out that in 2001, Dubai barely made it to the Top 100 airports worldwide, ranking as the 99th biggest international airport in the world. "By 2010, it was in 13th position and by 2011 it was fourth."
Dubai Airports has already undertaken a $7.8 billion to further expand the capacity of the international travel hub, as it expects to handle 75 million passengers by 2015 and 98 million passengers by 2020.
In January, Dubai opened a new concourse designed specifically to handle the superjumbo Airbus A380 aircraft. The new extension to Terminal 3, featuring 20 gates specifically designed to accommodate the long-haul planes, will open gradually, with just four gates operational at the moment.
Passenger traffic at Dubai International Airport rose 10 per cent from a year earlier in November to 4.88 million people, boosted by increasing flows from western Europe and India, Dubai Airports has said.
MUST READ:
2013 Dubai rents' forecast: Costly, cheap and where to find value for money

RTA's Salik 3.0: New site for easier pay as you go
Air connectivity: Dubai ready to soar past London as biggest global hub
Follow Emirates 24|7 on Google News.