Dubai poised to emerge as the next global fashion capital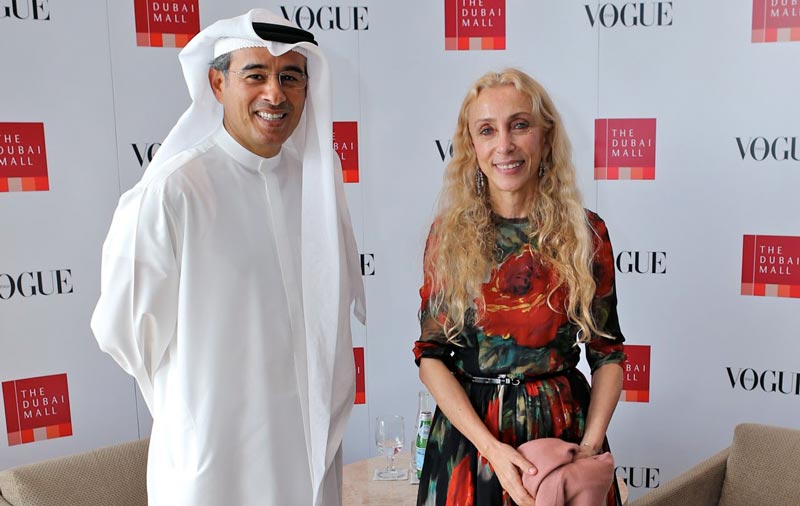 She's known to court controversy with her cover pages, but the Vogue Italia powerhouse kept oil spills and 'slave earrings' on the back burner, as Franca Sozanni jetted into Dubai on a maiden voyage to launch a fashion experience that could very well place the emirate on the map as the next couture capital after Paris and Milan.

The editor-in-chief of one of the top fashion magazines in the world has teamed up with Dubai Mall to launch the 'Vogue Fashion Experience' which will provide a platform for local designers to showcase their talents, with international models strutting their styles and top fashion houses possibly snapping up some raw talent to unveil to the world.

Speaking to reporters, Sozanni explained the concept further, saying: "Even though it's my first visit to Dubai, I am already impressed by the talent here. It truly has potential to be the next fashion capital of the world, named in the same breath as Paris, New York or Milan.

"With the launch of the 'Vogue Fashion Experience' we have taken the first step in giving a platform to some of the young and talented designers who are worthy of exporting to avenues in Europe."

The event, which is scheduled for October this year, is expected to be an annual partnership with Dubai Mall that could open distribution channels for some of the raw talent in the city.

When asked if such designs could make it into the much coveted centre-spread of Vogue Italia, Sozanni was diplomatic as ever, saying: "The originality I have seen in the 12 Emirati designers I have mentored is very impressive. However, I want to implore on the idea that fashion is affordable but not democratic.

"Yet, stakes require money and time and they come at price. Investment is required in distribution channels and we can only help by showcasing such designs in our magazine and pushing the name forward. The rest is up to the designer themselves," she added.

When quizzed what advice would she give to budding designers, Sozanni said that compromise may not be the key here.

"Make a statement, give it personality but hold on to your style and identity," she explained. "You can compromise externally, but not with you own personality, not your dreams."

There is a misconception with masses that style requires one to be flushed with cash. However, the 'rebel', as she's often referred to in fashion circles, begs to differ.

"As a goodwill ambassador for the United Nations to fair trade practices in the fashion industry, I have mixed sentiments about pricing," she explained. "A wider distribution network naturally spreads overheads across a larger base and promises a reduction in pricing, as is the case with high street, but there comes a fine line with too low a price; after all, those working in the workshops aren't slaves. They need to be paid honestly.

"That pricing is reflected on to the retail if the distribution network is lesser; it's economics at play. You just need to settle for the right price," she said.
Leading Vogue Italia for nearly 25 years, Sozanni has tread a fine path in path breaking fashion pieces that have sometimes been breathtaking.

Who can forget the 2010 BP oil spill disaster, which wound its way into the fashion pages of the magazine, with a cover featuring a model dripping in the black muck.

If that wasn't enough to set tongues wagging, then the feature of hoop earrings through the decades, which were delicately referred to as 'slave earrings', caused a racial furore across continents.

But through it all, Sozanni continues to be seated on her throne with poise.
ALSO READ:
Bling in Dubai: Spa b'day parties for little girls is the latest 'in' thing
DSF 2013: Emirati child wins Nissan Qashqai
Follow Emirates 24|7 on Google News.