From lap dancer to yacht seller to bust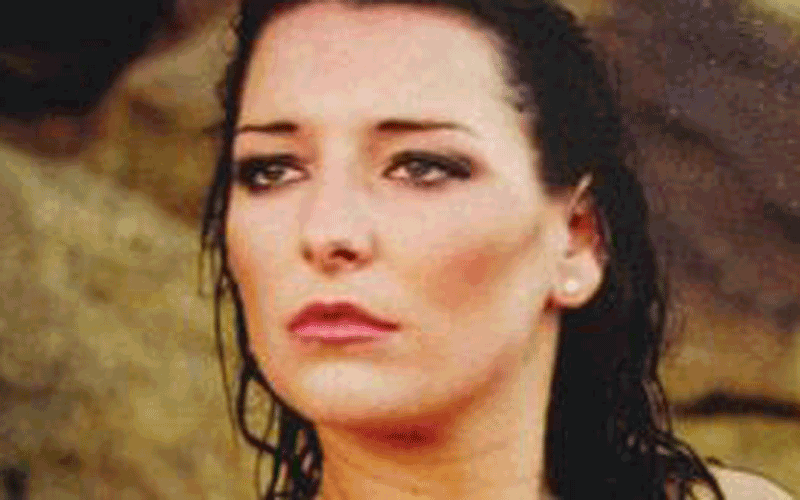 The British womn arrested in Dubai for extra-marital sex with millionaire banker Tony Carroll, said her expensive hair extensions stopped her from fighting back when her date's ex-girlfriend burst in and threatened them at knifepoint.
Danielle Spencer, 31, said while she was in bed with Carroll after their second date in December jilted Brazilian model Priscilla Ferreira entered the room, smashed up his apartment and grabbed her hair. "Suddenly I felt someone land on my back... I didn't move, because I had just paid £250 for hair extensions and I didn't want them falling out," reported '7days'.
According to The Daily Mail, so captivated was she by wealthy banker Toby Carroll and his fabulous Gulf lifestyle, there was one lifestyle accessory she crucially failed to notice: his furious on-off girlfriend.
Danielle spoke to the British tabloid in detail about experience.
The Daily Mail quotes Danielle as saying: "I thought I was going to die in that prison cell, that once I was in I'd never get out"
Danielle was willing to go home with Toby Carroll on their second date. She justifies it by revealing that he had told her he had ended his romance with Priscila and that he was free to be with her.
The pair had met and exchanged phone numbers at a party shortly before Christmas. Soon afterwards Carroll, a New Zealander, took Danielle to the Yacht Club.
She recalls: 'The evening had been wonderful, we'd been out to dinner and talked about our lives in Dubai. We had a lot in common. He was smoking-hot, charming, intelligent, had a good job and a top-of-the-range Porsche. He was quite a catch.'
He invited Danielle back to his apartment for coffee and within a few short minutes they were in a passionate clinch on the sofa. They made their way into his bedroom.
Danielle says: 'I saw this white floaty garment and heard a loud Latino voice. I thought the TV had come on. Suddenly I felt someone land on my back and grab my hair. Toby yelled, "Stop it Priscila. What are you doing?"
So did Danielle fight back? Try to escape? No. "I didn't move, because I had just paid £250 for hair extensions and I didn't want them falling out two days before Christmas."
Danielle's relief at being freed has turned to despair as the implications of her arrest became apparent.
For six years she has enjoyed a succession of lucrative property jobs in the Emirates, most recently selling yachts and private jets to billionaires in Dubai. She admits in The Daily Mail: "Even though I feel I've done nothing wrong, I've lost my job and my reputation here is ruined. I don't think I'll ever be able to work in Dubai again."
For her this is a catastrophic loss. It is hard to overestimate how much – and not just in fiscal terms – Danielle's £100,000-a-year pay packet meant to her.
She was raised in Hull.
But then, moved to working first as a croupier and lapdancing in gentlemen's clubs.
She recalls her first lapdancing audition, for the Spearmint Rhino club in Birmingham, when she was 20. "I drank two bottles of wine beforehand to settle my nerves. It was quite an ordeal having to take off my clothes on stage, but I was told I was a natural and one of the best dancers they'd ever seen. Because I'd spent so long in the Territorial Army, I was used to assault courses and going up a pole held no fears for me."
Danielle swiftly acquired a portfolio of clients – some celebrities and others well-heeled lawyers and bankers. Soon she moved to Stringfellows in London and from there she transferred to its sister club in Paris where she earned up to £1,700 a night. She says Brazilian football legend Ronaldinho and French player Robert Pires, who plays for Aston Villa in the Premier League, were among her appreciative audience.
Danielle lapdanced her way across the USA and had transferred to Spearmint Rhino in Melbourne, Australia, when she snatched the chance to relocate to Abu Dhabi and found work in the property business.
But the real estate crash last year plunged her into unemployment and debt and she returned to lapdancing in Australia for four months.
"Once I had earned enough money to settle my debts I returned to Dubai and landed my dream job selling yachts. Everything seemed to be working out, especially when I met Toby and realised he was such a catch," she recalls.
A future in Dubai must have seemed like such a good bet.

Woman in love triangle was sacked for flirting
The millionaire banker who bedded his way to jail
Mail order Czech bride in UAE for Dh7,000

Follow Emirates 24|7 on Google News.