Onion prices bring tears to eyes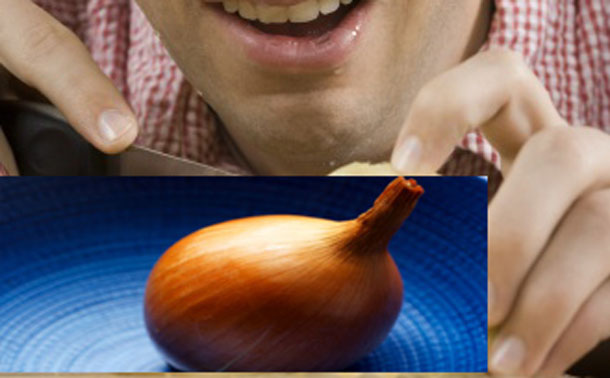 Onions have a reputation that brings tears to the eyes. But, rarely because of how much they cost.
However, as basic food staples are continuing to rise, it is the humble onion – an indispensable part of cuisine here in the Middle East – that is leading the cost increase.
According to The National, Indian red onions in particular have soared in price since April 2009, reflecting a global trend: by 163 per cent at Carrefour, 130 per cent at the Co-op and 64 per cent at LuLu.
Locally grown cucumbers cost 46 per cent more than they did in April 2009 at Carrefour, and Dutch tomatoes cost 31 per cent more at LuLu. The Co-op's prices were the most stable. The price of a two-litre bottle of Lesieur cooking oil remained Dh22.50. Filipino bananas went up from Dh4.90 a kilo to Dh4.95.
The trend comes as a UN economist expressed alarm over global food prices, which reached a record high last month according to the latest data from the UN Food and Agriculture Organisation (FAO).
The National reports that the FAO's food price index, which incorporates average prices of meat, dairy products, cereals, cooking oil, fats and sugar, was up 25 per cent from the same month in 2009. The index is now at 214.7, its highest since it was first calculated in 1990. During the 2007-2008 world food crisis, it reached 231.5.
Prices began to rise sharply in the second half of last year, owing to a variety of factors including poor harvests in Russia and Pakistan and stockpiling of crops by China and India.
There are now concerns that pressures on global stocks this year could be exacerbated by floods in Queensland, Australia, a leading exporter of wheat and livestock.
V Nanda Kumar, Lulu's head of corporate communications, said natural disasters around the world had affected food prices, both globally and locally.
Fruit and vegetable prices were particularly vulnerable, Mr Kumar said. Courgettes, for example, went up to Dh12 a kilo, and were now back at Dh4 or Dh5/kg.
Georges Mojica, general manager of Abu Dhabi Co-op, said shoppers could see a ripple effect from rising market prices later this year.
Cooking oil, sugar prices up by 50%
(GETTY IMAGES)
The prices of basic food items - including cooking oil, sugar and rice – have risen by as much as 50 per cent by the end of January according to Arabic daily Emarat Al Youm.
The report also says that the prices of items like chicken, margarine and milk powder are to increase by 20 per cent.
The paper reports that food companies have submitted written requests to outlets asking them to raise prices and attributing it to an increase in costs of imports from countries of origin.
Mohammad Al Shehi, Undersecretary of the Ministry of Economy said, "The Supreme Committee for Consumer Protection discussed in its last meeting the requests of a number of suppliers to increase prices of some major food commodities. The concerned bodies will be notified of new prices."
He also added: "The ministry has started an intensive inspection campaigns to ensure compliance with the increase of prices of soft drinks and to ensure prices of goods not approved by the ministry are not increased."
Faisal Al-Arshi, Director General of the Abu Dhabi Cooperative Society said, "The prices of many other commodities have increased already on the market. Cooking oils are up by upto 30 per cent, while sugar has witnessed an increase of up 50 per cent when compared to three to six months ago."
Al Arshi added, "The increase also affected some non-essential food commodities such as various types of spices, which have increased of up to 50 per cent. There are expectations of hikes in the prices of chicken."
Abraham George, Director of Purchasing at Bani Yas Cooperative Society, said sugar prices rose in the local markets by more than 30 per cent as of January, while oil prices increased in varying ratios of more than 20 per cent.
Also see: https://www.emirates247.com/news/emirates/beverage-price-hike-is-part-of-global-rise-2011-01-05-1.338219

Follow Emirates 24|7 on Google News.