Daley Thompson: King of the decathletes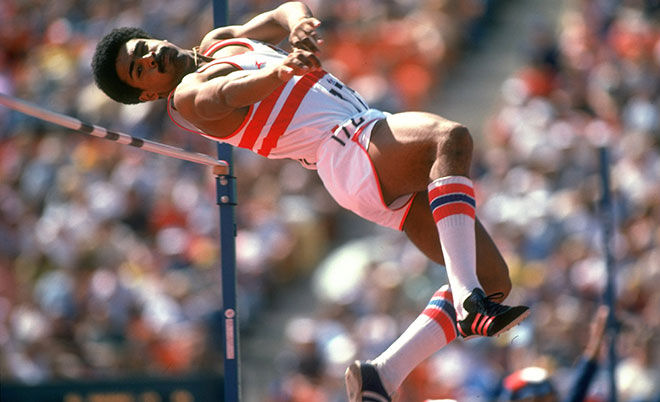 Thompson was a child at boarding school when his father was shot dead in an argument in the street, but he overcame the tragedy to become the most celebrated decathlete in history, winning two Olympic gold medals and setting four world records in his career.
The Briton, whose fierce competitive drive and irreverent attitude divided opinion, won his first Olympic title at the 1980 Moscow Games, which were overshadowed by Cold War tensions and were boycotted by the United States and West Germany.
But he won over the normally pro-Soviet Moscow crowd, who gave him a standing ovation at his victory ceremony.
Four years later in Los Angeles, Thompson had to dig deep in a hard-fought battle with Germany's Jurgen Hingsen, the world record-holder, until strong performances in the discus, pole vault and javelin made him champion-elect before the final event, the 1,500m.
Thompson could afford to finish 11 seconds below his personal best and still break Hingsen's decathlon world record, but instead he cantered down the final straight to finish a whisker too slow to set a new mark.
Thompson's athletic achievements are not in doubt: between 1979 and 1987, he was undefeated in all competitions, and he is the only decathlete to hold the world, Olympic, Commonwealth and European titles at the same time.
"All I ever wanted to be was the best. I don't enjoy fame," he told the Independent in 2008.
Follow Emirates 24|7 on Google News.