Emil Zatopek: Unique distance treble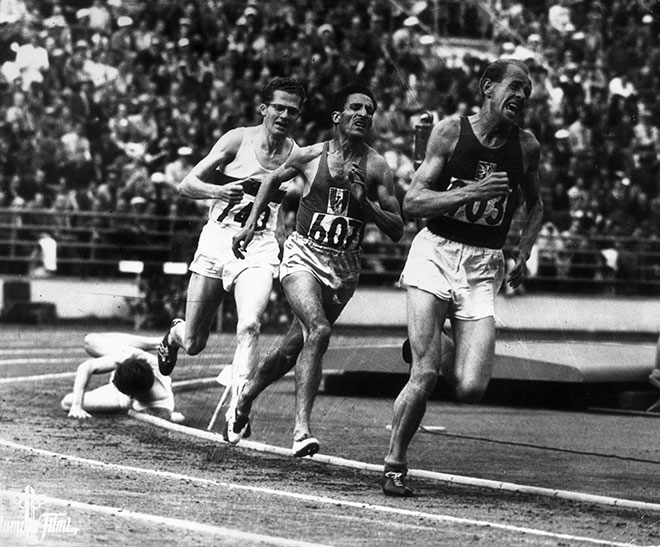 Zatopek spoke six languages and "never shut up", according to one miffed rival, and sometimes it seemed that he never stopped running either.
The Czech distance great, known for his ungainly running style, claimed an enormous victory in the 10000m at the 1948 Olympics, lapping all but two competitors, despite racing for the first time over the distance only two months earlier.
A few days later in the 5000m, an out-of-sorts Zatopek dropped 100m behind Belgian leader Gaston Reiff before stirringly fighting back to miss gold by a whisker, in what would have been one of the great recoveries of all time.
Four years later at the Helsinki Olympics in 1952, Zatopek successfully defended his 10000m crown, and then claimed a dramatic 5000m victory when he stormed past his rivals on the final bend.
But his most remarkable victory was in the marathon, which he had never run before but won so easily that he chatted with photographers along the route and afterwards declared the event "very boring".
Zatopek, the only man to win the 5000m, 10000m and marathon at the same Olympics, later fell out of favour with Czech authorities. He was assigned to collect rubbish in Prague and worked for seven years in a uranium mine.
Follow Emirates 24|7 on Google News.