Fanny Blankers-Koen: Female athlete of the century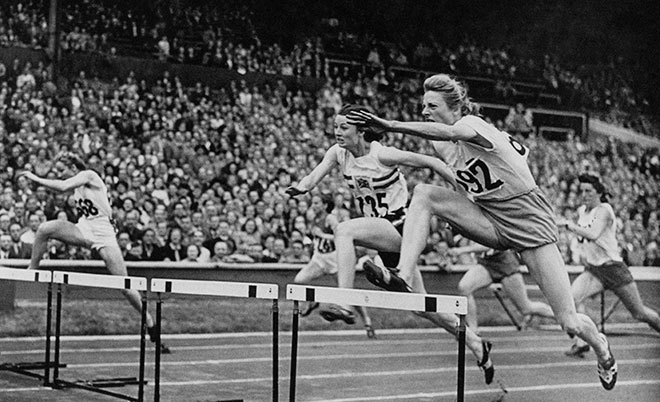 Blankers-Koen defied conventions about age, sex and motherhood, and blazed a pathway for women's sport when she swept to four track gold medals at the 1948 Olympics as a 30-year-old mother of two.
After making her Games debut in 1936 - where she approached Jesse Owens for an autograph, one of her most treasured possessions - the Dutch marvel's Olympic career was put on hold by World War II.
By the time the Olympics returned in London in 1948, and despite living for six years under German occupation near Amsterdam, Blankers-Koen held six world records.
Nevertheless, many held doubts about the young mother's suitability to compete - which were quickly erased when she took gold in the 100m, 200m, 80m hurdles and 4x100m relay, topping the podium in every event she entered.
"One newspaperman wrote that I was too old to run, that I should stay at home and take care of my children," she told the New York Times in 1982. "When I got to London, I pointed my finger at him and I said: 'I show you.'"
In 1999, Blankers-Koen was named female athlete of the century by the IAAF, and she died five years later in 2004.
Follow Emirates 24|7 on Google News.