Greg Louganis: The greatest diver?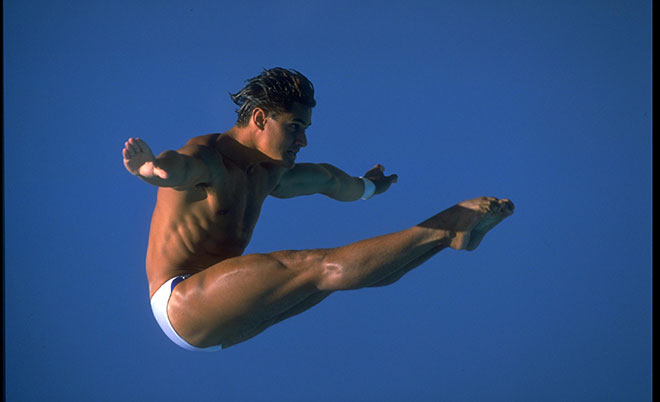 America's Louganis dominated his sport in the 1980s when he won two gold medals at Los Angeles in 1984 and defended both titles at Seoul in 1988, despite famously smashing his head on the springboard.
Louganis may have finished his career with more Olympic titles if not for the USA boycott of the Moscow Games in 1980. The enduring image of Louganis is when he painfully hit the back of his head during a reverse two-and-a-half somersault in pike in the preliminary rounds at Seoul - the stuff of nightmares for divers.
But after stitches, he recovered his composure to reach the final and then win the title, cementing burnishing his golden-boy image.
However, life had never been easy for Louganis, the adopted son of a Swedish-Samoan teenage couple who was bullied at school, abused by his business manager and found out he was HIV positive six months before the Seoul Games.
Follow Emirates 24|7 on Google News.