Larisa Latynina: Soviet medal machine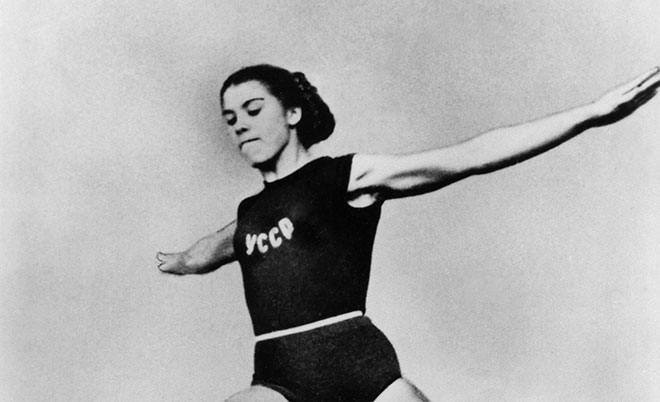 Ukrainian-born Latynina competed in the 1958 world gymnastics while four months pregnant - and took home five gold medals.
It was the sort of determination that was to bring her 18 Olympic medals, a record which stood for nearly half a century until it was broken in 2012 by American swimmer Michael Phelps.
Latynina finished her Olympic career with nine gold medals, five silver and four bronze, becoming gymnastics' inaugural superstar.
"She was our first legend," Bela Karolyi, the coach of Romania's Nadia Comaneci, said of Latynina. "When she stepped out on the floor, all eyes were on her. She demanded attention and respect."
At her first Games in 1956, Latynina won the vault and floor exercises en route to a hard-fought all-round title, as well as gold in the team event.
She defended her all-round title in 1960, and again took gold in the floor exercises and team event. At Tokyo in 1964, when she was 29, Latynina won her third straight floor and team titles.
Despite her unprecedented medal haul, Latynina's achievements were later overshadowed in Olympic history by the exploits of Soviet gymnast Olga Korbut and Comaneci, but she came to public attention again as Phelps zeroed in on her record in London.
Follow Emirates 24|7 on Google News.