Mark Spitz: Damp squib to record-breaker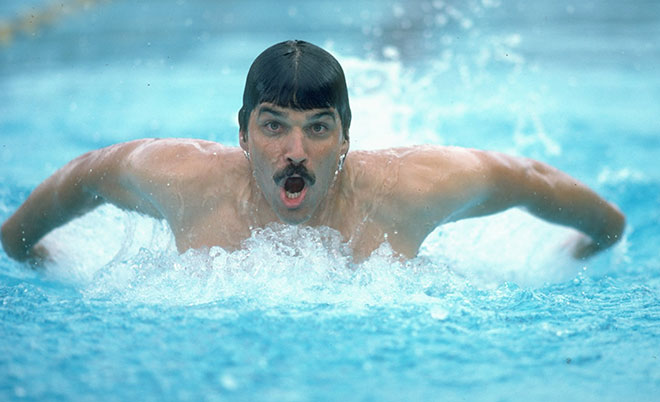 The brash American boasted he would win six gold medals at the 1968 Mexico City Olympics but he ended up with two relay titles, plus an individual silver and bronze, in what he called "the worst meet of my life".
Perhaps it was the motivation he needed, because four years later in Munich, Spitz stunned the world by winning an unprecedented seven gold medals at the same Games - winning every event he entered, and setting a world record each time.
Spitz's seven-title haul remained unmatched until Michael Phelps swam to eight gold medals in Beijing in 2008. The mustachioed Spitz did the 100m and 200m double in both freestyle and the butterfly, together with three relay titles - and promptly retired.
The abrasive Spitz's success wasn't universally popular among his rival swimmers: "It could have happened to a nicer guy," remarked one.
Lucrative endorsements and business deals were to follow, until Spitz made a shortlived comeback attempt aged 41, nearly two decades after Munich, in time for the 1992 Olympics.
After Phelps broke his gold-medal record in Beijing, Spitz was unstinting in his praise.
"He is the single greatest Olympic athlete of all time now... I always wondered what my feelings would be. I feel a tremendous load off my back."
Follow Emirates 24|7 on Google News.