Nadia Comaneci: The perfect 10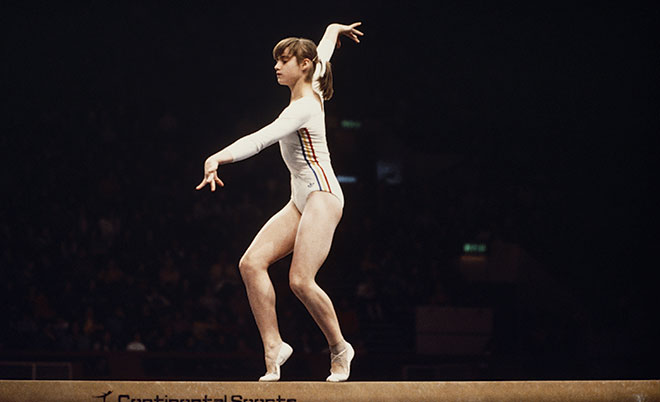 Perfection is a rare commodity but 40 years ago in Montreal, Romanian gymnast Comaneci achieved it seven times, in the eyes of the judges, when she was just 14.
Belarussian Olga Korbut had paved the way for Comaneci's success four years earlier in Munich, when her spectacular feats on the beam and uneven bars won her three gold medals, ignited gymnastics' popularity and set off a fierce rivalry with the tiny Romanian.
The result was Comaneci, then only 4ft 11in (1.50m) tall, scoring the first ever perfect 10.00 scores - four times on the uneven bars, and three times on the beam, as she won gold in both events plus the all-round title.
Another two gold medals were to follow at the Moscow Games in 1980.
Fellow gymnasts detailed abuse and beatings at the hands of coach Bela Karolyi, and while under his care Comaneci was once rushed to hospital after reportedly drinking bleach.
Comaneci competed until 1981, and fled Romania just before the fall of dictator Nicolae Ceausescu in 1989.
She now lives in the United States, where her business interests include a gymnastics academy.
Follow Emirates 24|7 on Google News.