Teofilo Stevenson: The Cuban Ali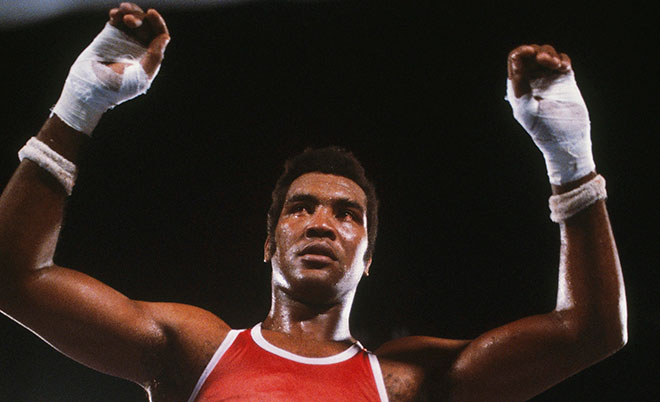 Stevenson resisted the lure of professional boxing - including a lucrative fight with Muhammad Ali - to remain resolutely amateur throughout his career, earning the devotion of his fellow Cubans.
"What is a million dollars worth compared to the love of eight million Cubans?" he once said.
Stevenson was crowned Olympic heavyweight champion three times in 1972, 1976 and 1980, one of only three fighters to win three Olympic gold medals, and the first after Hungary's Laszlo Papp 24 years earlier.
In a 1988 Boxing Illustrated poll, the towering but graceful Stevenson, with a thundering right hand - and a striking resemblance to Ali - was selected as the greatest Olympic boxer of all time.
In 1974, two years after his first Olympic victory, promoters Bob Arum and Don King both tried to lure the 22-year-old to fight the then fading Ali, a match that many observers believe the Cuban would have won.
Instead Ali fought George Foreman in Kinshasa, Zaire, in the famous Rumble in the Jungle.
Stevenson only ever lost one round at the Olympics, in his third and last final against the Soviet Union's Piotr Zaev in 1980.
He also won three world amateur titles and would have been a good bet for a fourth Olympic gold medal, but Fidel Castro's Cuba boycotted both the 1984 and 1988 Olympics in Los Angeles and Seoul.
Stevenson, described by his friend Ali as "one of the great boxing champions", retired aged 36 to a modest home in Havana.
He died in 2012, at the age of 60, after a heart attack.
Follow Emirates 24|7 on Google News.