Justin Bieber's impressive workout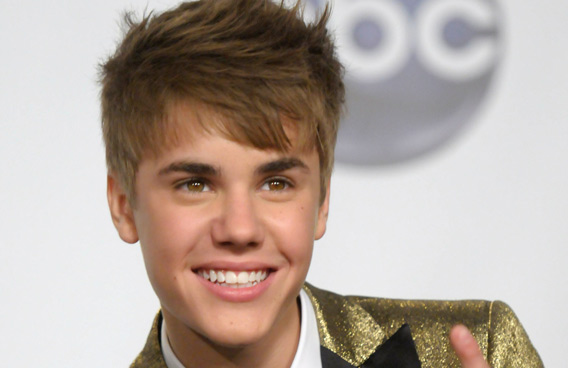 Justin Bieber can bench press 120 pounds.
The 'Baby' hitmaker went for a workout at his local gym when he visited his hometown of Stratford, Ontario in Canada earlier this week and club member Tyrell Ogloff - who saw the singer there at 7.30 a.m. on Wednesday - revealed he can lift impressive weights despite his relatively small size.
Tyrell told HollywoodLife.com: "Justin was definitely on a mission to pump up. He was on the treadmill for about 30 minutes working up a sweat and then he went to the free weights to lift.
"It's funny because he's pretty small but can pump a lot! He benched 120 pounds for his chest and did about 400 crunches and sit-ups to build his core. He's in really good shape."
Justin visited his hometown to introduce girlfriend Selena Gomez to his extended family, and the couple were spotted dining at the local Swiss Chalet restaurant with his cousins and aunt and uncle.
One source said: "Justin and Selena had lunch with Justin's cousins and his aunt and uncle. They were really sweet and make an adorable couple.
"They looked happy and in love. They acted just like everyday people, very down-to-earth. Justin is part of the community, he's one of us and is as friendly as can be."
Follow Emirates 24|7 on Google News.