Rupert Grint's anticlimactic Potter end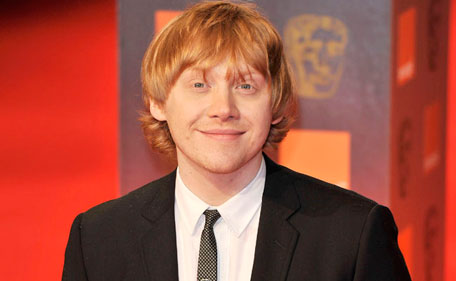 Rupert Grint found filming the end of the 'Harry Potter' movies an anticlimax.

The actor has portrayed the titular wizard's best friend Ron Weasley through all eight of the movies, and found the last scene he shot for 'Harry Potter and the Deathly Hallows Part II' "weird" because the use of CGI made it seem insignificant.

He explained: "It was so weird that the last scene was so random, a green-screen shot of us jumping through a fireplace. That was it.

"It felt like all those years had ended with that. It was quite anticlimactic but a nice day."

The cast and crew of the movies - including Daniel Radcliffe, who plays Harry and Emma Watson, who stars as Hermione Granger - enjoyed a celebration to mark the end of the franchise, and Rupert says it was "very emotional" saying goodbye to the series.

He explained to Attitude magazine: "We had a barbecue and I brought my ice cream van. They had a Mariachi band.

"It really was quite emotional, surprisingly. The crew played this video that they'd been putting together.

"They did this thing called the golden board, which was a few seconds' shots of every single clapperboard from every day. It was very emotional to watch."
Follow Emirates 24|7 on Google News.