Lindsay Lohan out of Gotti movie - report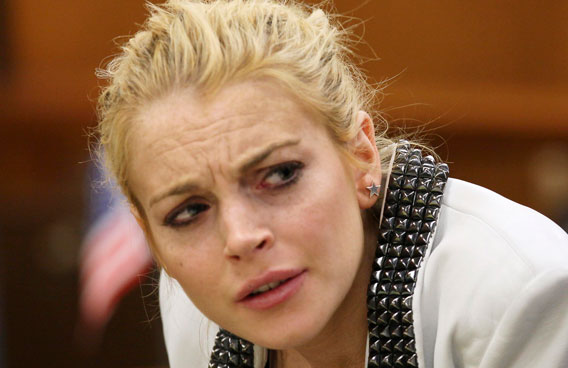 Lindsay Lohan's gangster days appear to be over, on screen at least.
The actress is no longer in contention to play a real-life mob daughter in an independent movie about crime boss John Gotti, its producer said Wednesday.
Lohan, whose promising career has been derailed by drug and criminal problems, was touted as a possibility to play Gotti's daughter, Victoria. She even showed up at a news conference announcing the project last week.
But the producer of "Gotti: Three Generations'' said talks have ended.
"We are not talking any further about Lindsay playing Victoria,'' Marc Fiore was quoted as telling People magazine. ''She is no longer being considered. The talks have stopped. We are going to meet with other people (for the role).''
It was unclear why Lohan, 24, was no longer being considered, although Hollywood gossip Web site TMZ suggested that the demands of Lohan's management team got out of control.
TMZ quoted Fiore as saying, "I will only ride a merry-go-round with my kids.'' An email seeking comment from Lohan's manager was not immediately answered.
Fiore also needs to find a new director. Nick Cassavetes, who was reportedly opposed to any talks with Lohan, abruptly exited the project earlier this week because of what the producer called a scheduling conflict.
John Travolta will portray Gotti Sr, while ``GoodFellas'' veteran Joe Pesci has been cast as his close friend Angelo Ruggiero.
Lohan is scheduled to appear at a Los Angeles preliminary court hearing on Friday over a jewelry theft charge that will determine if she should stand trial. She could be sent to prison if eventually convicted.
The former child star has not headlined a movie since the widely ridiculed 2007 bomb "I Know Who Killed Me.''
Follow Emirates 24|7 on Google News.