Visitor charged with causing death of friend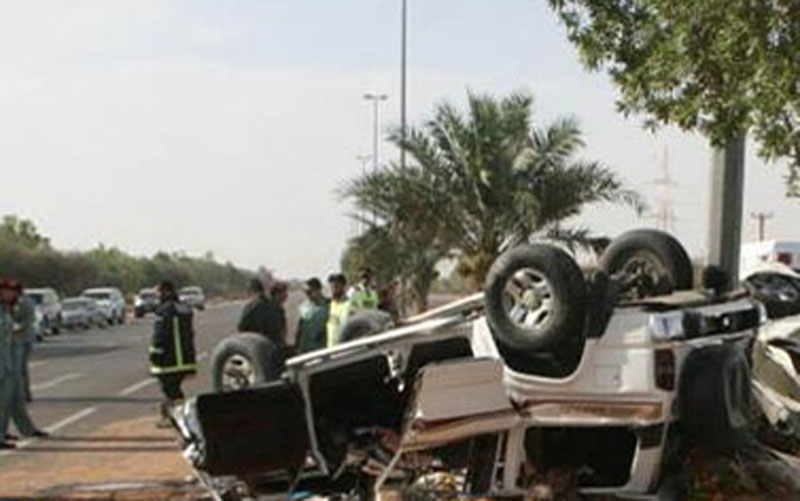 An Omani visitor, allegedly traveling under the influence of drugs, is charged with causing the death of his friend who was traveling with him, the Dubai Criminal Court heard.
On June 15, 2010, IAF, 29, was traveling on Dubai-Hatta road near the Boarder Guard Camp and test report proved that he was under the influence of different types of drugs including morphine.
Police reported that he was traveling at a speed of at least at 130Km/h when he lost control over the steering wheel and the car diverted to the left of the dual carriageway to about 8m off the road and collided with the steel barrier.
The driver swerved to the right and drove about 69m before deviating 10m off the road and hit a cement barrier continuing then 6m before flipping one time and continuing 23m before colliding with a tree.
Finally, the car stopped at the right side of the road at about 119m from the first deviation.
Policeman Mohsen Ahmad testified that the accident happened at around 1.45pm and when he arrived at the scene he saw a white Toyota Corolla crashed into the trunk of a tree. "People in the area could remove the driver IAF and the other passenger KGM who was dead. The driver and people in the area assured that the driver lost control over the steering because of over speeding".
Forensic reported that the victim was also under the influence of drugs that could have caused unconsciousness.
In addition to mistakenly causing the death of a person, IAF is charged with taking drugs, not abiding by the speed limit and destroying public properties.
IAF denied the accusations and the court adjourned the case for verdict until June 20.
Follow Emirates 24|7 on Google News.