GCC banks Q1 profit rises 25%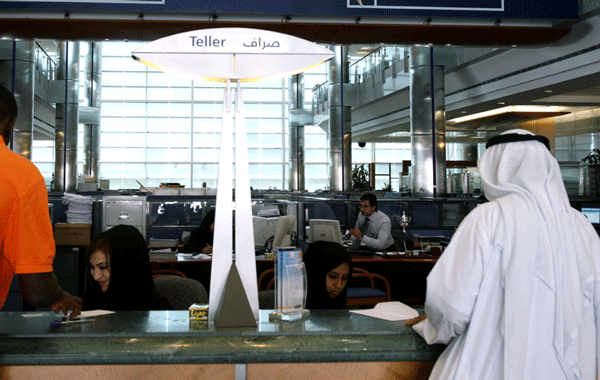 Banks in Gulf oil producers recorded a 25 per cent increase in net profits in the first quarter of 2011 over the fourth quarter of 2010, indicating the region's banking sector is back on track after more than two years of uncertainty.
The net income of banks in the six-nation Gulf Cooperation Council (GCC) also swelled by nearly 11.5 per cent in the first quarter compared with the first quarter of 2010, the Kuwaiti-based Global Investment House (GIH) said.
"It has been a while since we have seen a profitability increase in banking sector in all GCC countries," GIH said in a study on the GCC banking sector.
It showed UAE banks, which control the largest asset base in the Arab world, recorded a staggering increase of 66 per cent in first quarter profits over the previous quarter after ENBD recorded a massive rise in net earnings of nearly 248 per cent through the sale of stake in Network International.
The lowest quarterly profitability growth was registered in Kuwait and Oman, standing at three and four per cent respectively.
Kuwaiti banks' income growth was affected by the low profitability of Commercial Bank of Kuwait which showed a considerable decline of 93 per cent over the previous quarter as a result of high provisioning. The same applies to Omani banks as provisions swelled by nearly 33 per cent.
"Growth in GCC banks' profits was not supported by the top line, as the net interest income of the banks showed a minimal decrease of about 0.7 per cent in the first quarter compared with the previous quarter," GIH said.
"Yet on a yearly basis, the top line has showed an increase of 5.4 per cent. In the first quarter of 2011, Omani banks witnessed the largest growth of 11.8 per cent compared with the previous quarter as a result of the 24.1 per cent increase in net interest income of Bank Muscat.
Other banks in Oman had a stagnant net interest income… Kuwait was on the other end of the spectrum where net interest income declined by about 8.3 per cent."
GIH said the main reason for the decrease of the GCC banking aggregate net interest income was that the deposits grew faster than loans in the first quarter.
The figures showed deposits grew by around 4.6 per cent while net loans rise by nearly 1.6 per cent over the previous quarter.
"In general we are expecting the GCC banking profitability to grow steadily in the second quarter onwards. We are anticipating that GCC banks will improve their top line performance through their loan to deposit ratios as the spread will still be an obstacle in the top line improvement."
Follow Emirates 24|7 on Google News.