Mumbai journalist murder was underworld hit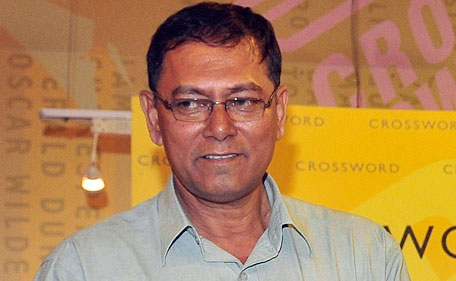 Indian police on Monday said that they had arrested seven people for the murder of a prominent Mumbai crime journalist and revealed that the hit was believed to have been ordered by an underworld boss.
Mafia don Chhota Rajan had ordered the hit on Jyotirmoy Dey but the gang was unaware of the target until afterwards, Himanshu Roy, head of the Mumbai Police crime branch, alleged at a news conference.
Dey, the investigations editor of the Mid-day newspaper, was gunned down in a drive-by shooting in a northern suburb of India's financial and entertainment capital on June 11.
Roy told reporters that the gang had followed the reporter on three motorcycles and in a four-by-four vehicle, before shooting him five times from behind.
The officer said the gang was paid 500,000 rupees (Dh40,806) for the contract killing and fled to a series of temple towns around the country in the immediate aftermath, where most of them were arrested.
The murder weapon, a US-made .32 revolver and 20 rounds of Czech-made ammunition, have been recovered, he added.
Mumbai Police commissioner Arup Patnaik added: "We do not know why he was killed. We don't have the answers at the moment."
One of the men arrested is known to work for Rajan, who was once the right-hand man of Dawood Ibrahim, the Mumbai crime kingpin suspected of being behind the deadly 1993 Mumbai bomb blasts that killed more than 250 people.
Dey, who was 56, wrote extensively about gangland activities in Mumbai. His editor said at the time that the reporter was "a victim of his fearless journalism".
His murder provoked outrage among Indian journalists, hundreds of whom took to the streets of Mumbai to demand greater protection from the state government and for a swift conclusion to the case.
All seven suspects are in police custody until July 4.
Follow Emirates 24|7 on Google News.