Palin sticks to her guns after US history flub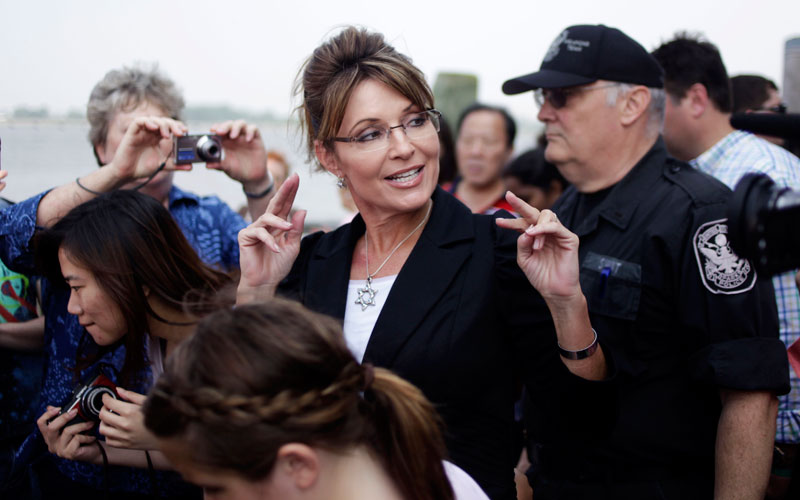 Potential presidential candidate Sarah Palin stood by her skewed version of US history Sunday, insisting patriot Paul Revere warned British soldiers along with Americans ahead of key revolutionary battles.

Palin had put her foot in it this past week when, during a tour of Boston where Revere lived in the 18th century American colonies, she offered a history lesson that didn't quite match with the history books.

Revere, she had said, "warned the British that they weren't going to be taking away our arms by ringing those bells and making sure as he's riding his horse through town to send those warning shots and bells that we were going to be secure and we were going to be free."

Revere, a silversmith who helped set up an elaborate signaling system, was celebrated for his "midnight ride" in which he alerted Americans to an impending British attack -- "The British are coming!" is the cultural catchphrase attributed to him.

It is not commonly believed, as Palin asserts, that he was warning the British that they couldn't seize US weapons.

A television clip of the former Alaska governor uttering her version of Revere's 1775 ride -- in Revere country, no less -- went viral on the Internet.

Critics pounced on the error as an example of Palin's occasionally unartful off-the-cuff speaking and evidence of what they see as her weak grasp of history.

But when a reporter on Sunday pointed out her gaffe, Palin stuck to her guns.

"I know my American history," she told Fox News Sunday.

"Part of Paul Revere's ride... was to warn the British that were already there, that 'Hey, you are not going to succeed. You're not going to take American arms. You are not going to beat our own well-armed persons, individual private militia that we have.'"

Palin, who was John McCain's 2008 White House running mate, insisted that she had been the victim of a "shout-out gotcha question" by a reporter, when in fact she had actually visited the Paul Revere House, Bunker Hill and other Revolutionary War era landmarks in Massachusetts on the same day, as part of her "One Nation" bus tour to several US landmarks.

When asked bluntly if her bus tour was a testing of the waters for a 2012 White House bid, she said no. "I'm publicizing Americana and our foundation," she said.
Follow Emirates 24|7 on Google News.