Dubal profit hits Dh1.1bn, output rises 7% in 2009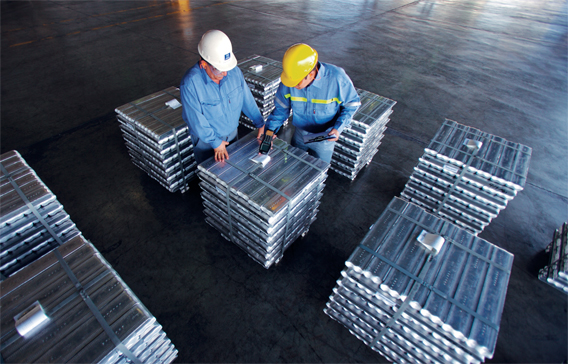 Sheikh Hamdan bin Rashid Al Maktoum, Deputy Ruler of Dubai, UAE Minister of Finance and Chairman of the Board of Dubai Aluminium Company (Dubal), chaired the company's General Assembly meeting yesterday.
The meeting was held to review the company's operational results and achievements for 2009.
A board report said Dubal's profits reached about Dh1.1 billion in 2009.
Dubal's production grew by seven per cent in 2009 over 2008, crossing the one million tonnes mark.
Sales rose eight per cent for the same period.
With regard to emiratisation, UAE nationals make up 22 per cent of Dubal's workforce and 70 per cent of its senior management.
In a report presented in the meeting, the company's President and Chief Executive Officer Abdulla Jassem bin Kalban said 80 per cent of works in the mega Emirates Aluminium Smelter (Emal) in Al Taweelah area of Abu Dhabi have been achieved.
Emal's high-tech $5.7bn (Dh20.93bn) aluminium smelter and the world's largest greenfield project of its kind is a strategic joint venture between Dubal and Abu Dhabi's Mubadala Development Company.
He said the first phase of the promising project, including the 2000 MW power station, was operational.
Sheikh Hamdan said Dubal is playing a vital role in boosting and cushioning the national economy and creating new job opportunities for UAE citizens.
He praised the efforts made by the board members and all the workers in Dubal, and expressed appreciation for the company's achievements at home and abroad and wished everyone continued success.
Follow Emirates 24|7 on Google News.