Mega projects face shortage of skilled staff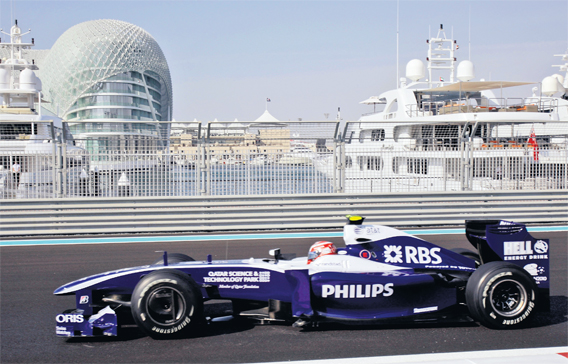 Most of the mega multi-billion projects in the UAE and other GCC countries, particularly those in the construction industry, are facing major management challenges due to a shortage of skilled and experienced resources, an analyst from Washington-based ESI International has said.
Craig Jordan, Regional Manager of ESI (formerly known as Educational Services Institute) International, the world's largest provider of project management training, business analysis and contract management programmes, told Emirates Business that the UAE's construction industry needs to further improve its project management skills and performances.
"The project management skills and performances are variable in the UAE, depending on which industry you go into," he said. "Here, we work with different industry sectors. For example, if I look at the oil and gas industry, it tends to be very mature.
"[But] some of the project management in the construction industry leaves quite a lot to be desired. So you have a whole spectrum, and I would not say that we are particularly behind than anywhere else in the world. But the other thing, which is a kind of real issue, is that we have such a multi-cultural society."
Referring to regional project management, Jordan said that in the GCC, including the UAE, the pressing challenge has been getting hold of the right resources, particularly before the financial crisis. "That was a huge problem, and there are so many projects… and [getting] experienced project managers was a huge challenge. We have done a survey across the Middle East, and the two things that we came up with were risk management and requirement management. To get people to do risk management is a difficult task."
Asked if the problem was because of a huge number of projects popping up at the same time with little skilled human capital available, Jordan's response was a simple no. "It is not only because of the number of projects. A lot of the projects in this part of the world are cutting-edge projects – no one has done them before. How often do you build a world-class Formula One racing track? How often do you build the world's tallest tower? So it is not the number but the nature of projects that is the problem here," he said.
Speaking of the huge labour pool in this part of the world, he said: "We can change this pool of expatriate workforce and need to develop them in some way through experience, education and understanding the reality of the kind of projects to be dealt with. Let us first realise what is the reality, and what we can actually achieve with what we have got, and by all means push the boundary." Jordan said managers were responsible for the recent global recession and they were guilty of brushing aside efforts required to prevent the crisis, because for them the going was good.
"So long as they are making money, it is fine, and they get away with things and do not actually manage in some instances," said the analyst.
"When things start to go wrong, they are brought to book, but by then it is too late. There should have been some management checks and balances in the first place," Jordan said.
Follow Emirates 24|7 on Google News.