Mideast fire systems market to hit $1.1bn in 2013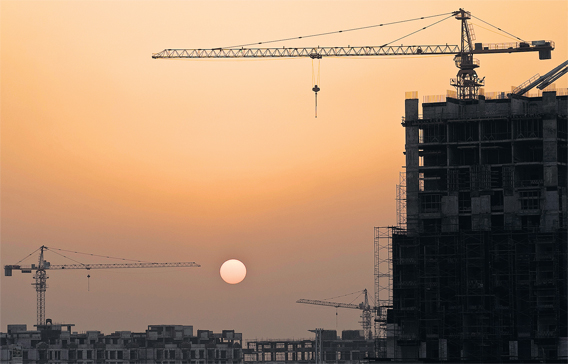 The Middle East fire detection and suppression systems market earned revenues of more than $635 million (Dh2.3 billion) in 2008 and estimates to reach $1.1 bn in 2013, according to a recent report.
"The market is in the growth stage. The Gulf Cooperation Council (GCC) states generated cumulative surpluses due to increased oil prices in 2008, and much of this income was directed towards construction projects and industrial development.
The influx of expatriates and increasing per capita income has augmented the demand for residential and retail development. Increasing activities in the industrial and commercial sectors, where suppression systems are widely used in places such as refineries and server rooms, have boosted the sales figures for such systems," said the report from Frost & Sullivan entitled, "Analysis of the Middle East Fire Detection and Suppression Systems Market".
Trends point to a gravitation away from conventional systems to intelligent addressable systems. The UAE dominated the demand for fire detection and suppression systems in the Middle East, and remained the regional leader in terms of market opportunities.
"Fire suppression has been identified as a key component in the safety measures adopted in this region and enforcement of fire regulations in the GCC market is spiking demand for fire detection systems," said Suganya Rajan, Research Analyst, AT Frost & Sullivan.
"For example, in Dubai the regulations have become stricter for buildings under construction, requiring the installation of sprinkler systems for fire suppression."
However, there is a distinct shift in focus toward Saudi Arabia and Qatar, the two countries that ramped up their real estate and commercial activities, despite the recession.
The report noted, "Although the outlook for the market is bright, there are some issues clouding the landscape. As the number of manufacturers in the region is limited, the dependence on imports for fire detection and suppression solutions is high.
"Import dependency has given rise to problems related to supply, demand and exchange rate volatility. Companies that have not hedged against these currency fluctuations will face tough times with the volatility against the US dollar," it added.
It noted that major multinationals were entering this market through either the organic or inorganic route, putting more pressure on profit margins. Intense competition has prevented the entry of new participants into this domain. More than a hundred registered companies are in the fray and a majority of them are system integrators.
"The differences in laws governing the various countries have also created roadblocks for the market and curtailed expansion plans of companies. Understanding the dynamics and regulations governing individual markets can expedite geographic expansion plans," says Rajan.
High labour costs involved in the installation of systems have proved challenging for participants. As pricing is a key determinant of success, developers are striving to cut costs while installing systems.
Going forward, companies must direct attention toward emerging markets in countries such as Saudi Arabia, Qatar and Kuwait to flourish in this competitive environment. "Product durability is of utmost importance as the harsh weather conditions require systems to withstand extreme environments," said Rajan.
Follow Emirates 24|7 on Google News.