Power projects in Mena states to cost $49bn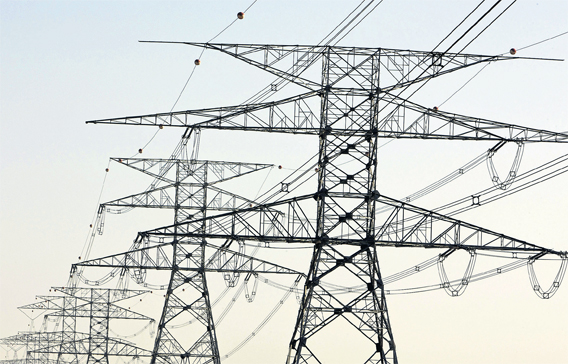 Proposed and announced power projects in seven Middle East and North African (Mena) countries alone will cost close to $49 billion (Dh179.9bn), with projected electricity generation of 24,000MW, according to a report released at an energy and water summit in Abu Dhabi.
The report, 'Keeping Pace with Demand – GCC Power Market Report 2010', by Meed, prepared in association with Siemens, outlines power projects in the UAE, Oman, Kuwait, Jordan, Syria, Tunisia and Morocco with their cost estimated.
According to the report, the UAE projects (excluding Shuweihat Three [S3] and other proposed project) will cost $28.7bn, generating up to 12,000MW electricity, and it includes the recently announced nuclear power plants. Oman will be investing $8.1bn for up to 2,195MW power; Kuwait $4.6bn with 35,00MW; Jordan $2.1 bn with up to 3,300MW; Syria $300 million with up to 350MW; Tunisia $1.9bn with up to 1,700MW; and Morocco $2.7bn with 1,300MW.
"Demand for power in the Middle East continues to grow, despite the slowdown in economic growth witnessed in some areas of the region in the wake of the global financial crisis. The UAE Energy Ministry has revised down its power demand growth forecast from 40,000MW to 33,400MW by 2020, but this still represents an 81 per cent increase on current consumption level," said Bernadette Redfern, a report contributor.
He wrote in another study, which is part of the report, that Mena's nuclear capacity by 2018 is projected to reach 4,600MW, with Abu Dhabi producing 1,400MW, Iran and Jordan 1,000MW each and Egypt 1,200MW.
"The UAE has moved the quickest and I think that is an incentive for the other countries." Redfern quotes Abdelmajid Mahjoub, head of Tunisia-based Arab Atomic Energy Agency (AAEA), as saying.
According to the report, after the UAE, Jordan and Egypt are the Arab states that made the most progress in developing their nuclear energy programmes. The report also said the UAE is effectively outsourcing its entire programme to South Korean consortium, which includes Hyundai, Doosan Heavy Industries and other Kepco subsidiaries.
Mahjoub told Meed: "The UAE model will probably not be followed by many countries. Egypt, Jordan, Libya and Algeria would like to establish the technology themselves in co-operation with others. Outsourcing is an expensive option, which the non-Gulf states cannot afford."
Follow Emirates 24|7 on Google News.