Media firm launches first 'infomercial' TV service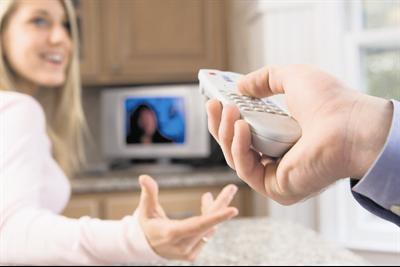 A media company based in Dubai Media City has introduced the Middle East's first "infomercial" television service called X Vision, to help local businesses promote their products.

The CEO of X Vision Kumar Chandra said: "We are introducing a concept called Direct Response Marketing and Advertising strategies, also called infomercials, which have the ability to reach and affect the audience like no other form of advertisement.

"They're engaging, informative and persuasive. X Vision seeks to help businesses take advantage of these benefits," said Chandra.
Unlike ordinary TV advertisements, the concept of "commercials plus infomercials" give more details about the products advertised, their prices, their features, how different they are from other products and what benefits the viewers can get from using such products, Chandra said.

He added that not only do infomercials provide more information about the products and services they are selling, but, because they have the luxury of time, they can also better persuade viewers to look seriously into what they are offering.

Direct response marketing is also effective in the sense that with it, a company can quantify just exactly how well the advertisements are performing. The number of people who take action, either by buying the product or asking more information about it, after seeing an infomercial show how effective the ads are and which one strikes a chord with the market, Chandra said.
According to Rajan P Thodiyoor, executive director of the new service: "Because we have a television channel exclusively for 'infomercials' an advertiser's products are sure of reaching a wider audience."

Companies wishing to target a particular consumer segment through X Vision can use one of several modes of promoting their products, Thodiyoor said. These include sponsorship, programmes, video clips, banners, special features, commercials and advertorials.

"A concept that we are developing and want to extend to our whole range is 360º vision. The "X" in X Vision represents the four directions in which our cameras can focus. Let us see the business world surrounding you and me, and explore it," Thodiyoor added.

The company behind X Vision marketing initiative is Brand Works Fz LLC – the media arm of Four Ways Group which has a highly diversified business portfolio with interests in international general trading, retailing, selling duty free goods, travel and tourism, brand developing, advertising and other marketing ventures.
Follow Emirates 24|7 on Google News.