'Talk of China giving up on dollar is nonsense'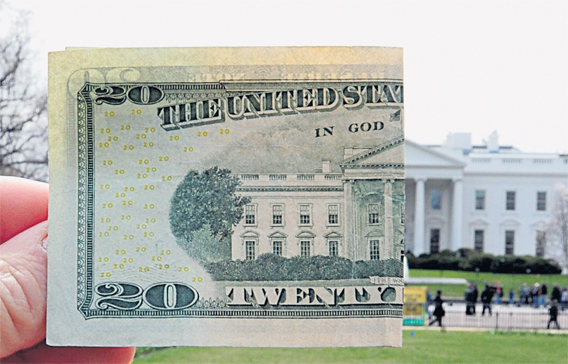 Any speculation that China might stop supporting the dollar in the next few years is absolute nonsense, a top state banker said.
Li Ruogu, chairman of Export-Import Bank of China, a lender tasked with supporting the country's foreign investments, said in a group interview that a collapse in the dollar's value would damage Chinese interests.
China should focus on trying to stabilise the dollar and on preserving its status as the leading global currency, said Li, a former deputy central bank governor.
Asked whether China should continue to back the dollar, he said: "I believe that, for now, supporting the dollar's stability and its international currency status is good for China."
He added: "As China has a huge sum of foreign exchange reserves, a dollar collapse would bring nothing good to China."
China has $2.4 trillion (Dh8.8trn) in official reserves, the largest stockpile in the world, and bankers say about two-thirds of the total is invested in dollar assets.
Li said the Special Drawing Right (SDR), the International Monetary Fund's unit of account, presented a viable super-sovereign alternative to the dollar in the long term as a global reserve currency.
Keep up with the latest business news from the region with the Emirates Business 24|7 daily newsletter. To subscribe to the newsletter, please click here.
Follow Emirates 24|7 on Google News.