Rising competition from governments hits PE firms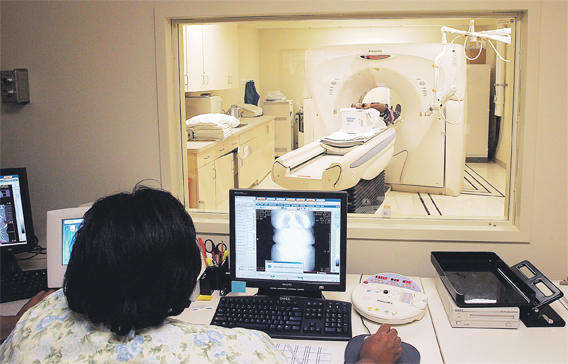 Private equity firms see increasing competition with Middle Eastern governments on the few areas that are appealing to them.
After the crisis, PE houses began to focus on defensive sectors such as education, utilities and healthcare. But as they battle to secure these assets, governments started to embark on the same initiatives threatening the profitability of these ventures.
"This may negatively impact PE firms in the short to mid-term," Imad Ghandour, Executive Director at Gulf Capital said. "When we bought a school in Saudi Arabia, the government months later announced they will build 3,200 schools and many universities. Then, when we invested in healthcare in Egypt, the government bought 130 MRI and CT machine. This will result in crowding of private capital."
The Abu Dhabi-based firm earlier told Emirates Business that it expects to conclude one deal every quarter, and is shying away from cyclical investments and is instead looking at defensive sectors such as education, food and healthcare.
Last month, it has acquired a 75 per cent interest in Egypt's TechnoScan, the largest chain of medical diagnostic imaging centres in the Middle East, which operates 15 imaging centres.
In 2008, it acquired a 50 per cent stake in Maaref, the largest company owning and managing private schools in Saudi Arabia.
Ghandour said PE transactions last year crashed due to the financial crisis as well the regional players' dependence on stellar economic growth in getting good returns.
Figures from Gulf Venture Capital Association showed the number of Mena's PE transactions in 2009 was only 20 or barely half of those recorded in 2005. Last year saw a 60 per cent dip from 50 deals in 2008. In terms of value, PE firms were only able to transact barely $500 million (Dh1.83 billion) investments, five times lower than the $2.5m it did in 2008.
Although some limited partners did not honour their commitments, Ghandour said there are still some parts of private equity "dry powder" that is available, even if not to the level projected earlier.
Dry powder is the industry term for the difference between the money raised/committed and the investments made. It is estimated that cumulative funds raised and investments made since 2000 reached $20bn in 2008, of which only $8bn to $9bn has been invested.
These funds are looking for investments but the problem is sellers' price expectations are still high and don't reflect the new economic realities, he said. Many sellers are pricing their firms above public comparables.
Keep up with the latest business news from the region with the Emirates Business 24|7 daily newsletter. To subscribe to the newsletter, please click here.
Follow Emirates 24|7 on Google News.