Lady Gaga's 'full Mexicano' track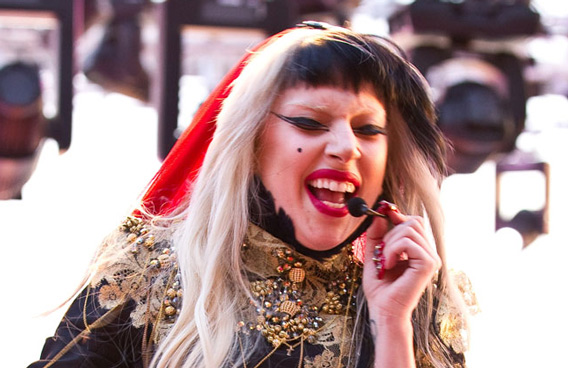 Lady Gaga wanted her track 'Americano' to be "full Mexicano".
The 'Hair' hitmaker - who previously used Latin influences on her single 'Alejandro'- wanted to emphasise the Mexican aspects of her latest bilingual tune, asking producer Fernando Garibay to help her make it sound "mariachi".
He said: "I remember her saying, 'Yes, I want mariachi, I want Latin percussion. I want to go big.' I'm so used to people in the industry saying, 'Latin: It's a little bit cheesy.' But she was like, 'F**k that! Let's go full Mexicano.' "
Fernando added the song was written in the wake of the overturning of the Proposition 8 ruling in California, which campaigned for same-sex marriages in the state, and that Gaga and Fernando created it "on the spot".
He added to MTV.com: "We started with me on guitar and her on piano, kind of wrote the lyric on the spot, and she sang it all the way through, and that's how the song was born.
"The song was directly inspired by events that happened that day. It was in August, in the middle of summer, last year, and it was when Prop 8 was overturned in California.
"She said she wanted to make this song really Mexican, with the struggle the Mexican people have gone through for freedom, for a better life, and so those ideas are directly implemented in the song."
Follow Emirates 24|7 on Google News.