Teenager without driving licence dies in car crash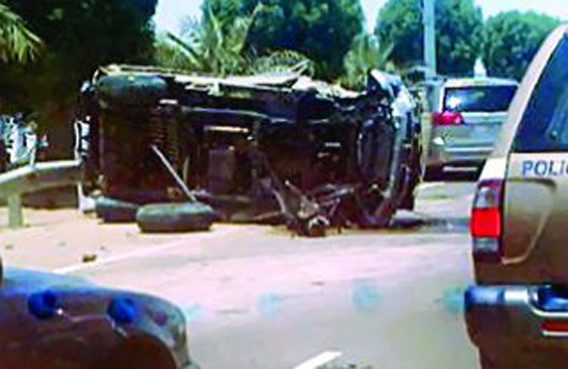 An Emirati teen age boy without a driving licence died when he rammed into another vehicle in Wathba, killing a Bangladeshi driver of another car and injuring others, the semi official daily Al Ittihad reported on Thursday.
The impact was so strong that the 17-year-old Emirati driver was hurled out of his car only to be knocked over by another vehicle which happened to be coming that way, the paper said, quoting colonel Hamad Al Baloushi, head of the external roads patrol division in Abu Dhabi police.
The Bangladeshi driver of the other car involved in the crash was also killed while his companion and a 16-year-old Emirati in the other vehicle suffered from medium to light injuries, he said.
In a separate accident near Rawdat Alreef on the Dubai-Abu Dhabi motorway, an 18-year-old Emirati was killed when he lost control of his car and hit a power pylon and the cement barrier in the middle of the road. Two other Emiratis with him, aged 15 and 18, were injured in the crash.
Follow Emirates 24|7 on Google News.