Web 'friends' could aid enemy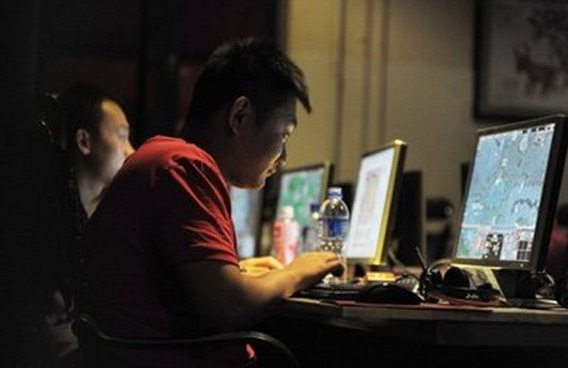 Making online friends could play into the hands of the "enemy", according to China's People's Liberation Army, which has said its roughly 2.3 million soldiers will be banned from using social media.
The world's largest military force has notified servicemen and women that it will strictly enforce the ban to "safeguard military secrets and the purity and solidarity" of the PLA, state media said this week.
The People's Liberation Daily, the armed forces' official newspaper, said passing on personal details such as a soldier's address, duties or contact details could risk revealing the location of military bases.
It added that particular risks exist in users posting photos of themselves, such as during training, which could divulge military capabilities and equipment.
The ban was included in regulations announced last year that proscribed soldiers from launching websites or writing blogs, the paper added.
But, in a sign that the ban was apparently being ignored in a country where social media are wildly popular, the military brass has taken the step of re-emphasising the restriction, warning of a "grim struggle" on the Internet.
Officers and soldiers must be made to understand the "real dangers" of making friends online and to "strengthen their knowledge of the enemy situation," it said, without elaborating.
China has nearly half a billion online users, according to official figures, and Chinese-language social media sites similar to Facebook and Twitter - which are blocked by the country's censors - count hundreds of millions of users.
The newspaper last week said China's military has set up an elite Internet security task force tasked with fending off cyberattacks, while denying that the initiative is intended to create a "hacker army".
The United States, Australia, Germany and other Western nations have long alleged that hackers inside China are carrying out a wide range of cyberattacks on government and corporate computer systems worldwide.
Follow Emirates 24|7 on Google News.