GIB plans SR3bn five-year bond issue in April to fund expansion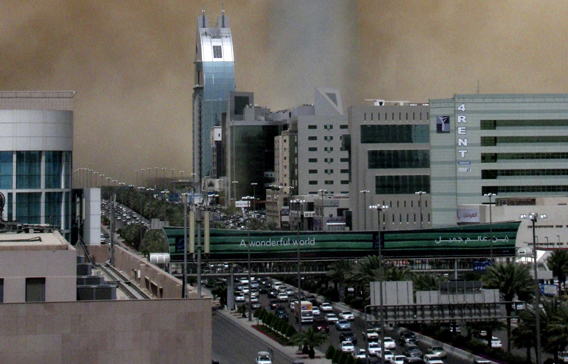 Saudi-owned Gulf International Bank (GIB) plans a SR3 billion (Dh2.9bn) bond issue in April to fund its growth in the kingdom, a banking source said, adding to a flurry of issues from Saudi lenders.
"It's a five-year deal on a floating note basis," said the banking source, who has direct knowledge of the deal.
Credit Agricole CIB, Samba Capital, Riyad Capital and GIB's unit GIB Financial Services have been appointed as lead managers for the issue. The source said roadshows for the issue would start two weeks after related documentation was submitted to the Saudi bourse watchdog, the Capital Markets Authority (CMA), yesterday.
A spokesman for GIB could not comment. The bank is headquartered in Bahrain, but is owned by the Saudi Government.
In November, GIB raised SR2bn via a three-year bond priced at 127.5 basis points over the Saudi Interbank Offer Rate (Sibor). The bank postponed another issue in international markets and denominated in dollars after the Dubai World announcement in November last year just when GIB had finalised the pricing of the bond.
Gulf fixed-income markets remained largely shut for months, but are now slowly coming back into action with a series of issues led mainly by Saudi banks. Banque Saudi Fransi raised $650m in a bond sale this month and Samba Financial Group is in talks to issue a dollar bond, according to a report this month in IFR.
Earlier this month, the bank announced its 2009 net loss of $152.6m compared with a loss of $396.2m a year earlier. "The non-specific loan provision was increased by $60m to $240m at the end of 2009," the bank said in an e-mailed statement. "The bank increased its non-specific loan provision so as to maintain provisions at a level consistent with the historical highest ever corporate default rates," GIB said.
Follow Emirates 24|7 on Google News.