Net earnings of GCC cement firms up 6.5%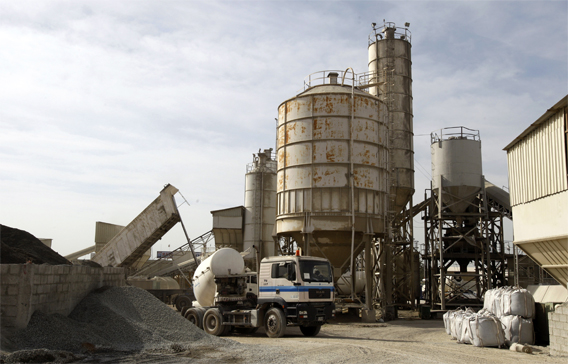 Cement companies in the six Gulf Cooperation Council (GCC) oil-producing nations boosted their net earnings by nearly 6.5 per cent in 2009 despite a decline of more than 11 per cent in construction project activity, a Kuwait investment bank said yesterday.
From around $1.4 billion (Dh5.14bn) in 2008, net profits of GCC cement firms grew to about $1.5bn in 2009, Global Investment House (GIH) said in a study.
Cement firms in Saudi Arabia and Oman were the best performers while the UAE recorded the lowest growth, as the Arab world's second-largest economy had most of the cancelled projects last year, GIH said.
"During 2009, the financial performance of GCC cement companies remained mixed. Saudi Arabian, Omani and Qatari cement companies performed well against their peers. Worst performers during the period were the UAE cement companies," the 18-page study said. Sales revenue in Saudi Arabia was the highest at around $2bn, up by nearly two per cent from 2008.
The report noted that the combined income of GCC cement companies improved in 2009 despite an 11.3 per cent decline in project activity. It showed that the total value of projects reached $2.2 trillion in December 2009 compared with $2.5trn in December 2008 because of a general economic downturn.
The study noted that construction contracts awarded in the GCC, however, increased by 11.4 per cent to reach $142.4bn in 2009. "Average contracts awarded in 2009 were around $11.8bn as compared to $10.6bn in 2008," GIH said.
"December and July 2009 witnessed the largest single month's construction contracts awarded. Contracts in December stood at $45.8 bn and in July, at $24 bn," the study added.
Follow Emirates 24|7 on Google News.