Foreign buyers in New York realty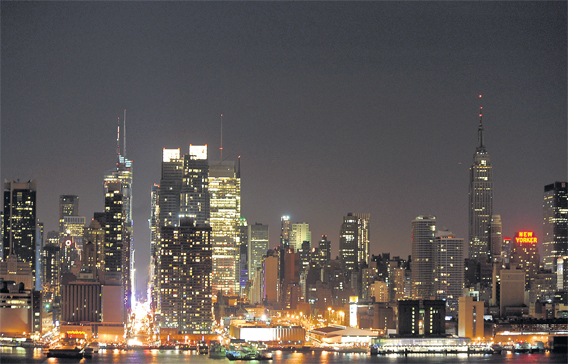 Signs are that some overseas buyers are drifting back into the New York real estate market, betting a decline in prices may be about to turn.
The dollar's recent rally, rather than putting off foreign buyers, is encouraging them to jump into the market before it rallies further and drives up prices, insiders say.
"People are thinking it might run away from them because there are these predictions the dollar will even go further," said Richard Martin, specialist at DE Capital Mortgage. "We are talking a lot about foreign borrowers lately."
The luxury end may be starting to stir in Manhattan, the 23-square-mile island that is the heart of the city's cultural and business life and one of the most built-up areas in the world.
A Chinese businessman recently bid $33.2 million (Dh122.29m) for a 5,500 square-foot apartment belonging to Italian film producer Vittorio Cecchi Gori, according to local media. US billionaire Henry Silverman paid nearly $20m for a Manhattan townhouse, setting a record for the neighbourhood, other media said.
Two competing all-cash offers, one from an Italian buyer and the other from a French buyer, came in recently on a one-bedroom apartment in Manhattan's sought-after Greenwich Village, said Drew Glick, a broker at Brown Harris Stevens.
The asking price for the small apartment was $950,000, he said.
"The foreigners that are coming to buy now, they're wealthy, they have all cash, they're people who have weathered the financial storm that the whole world has been through," he said.
The euro has fallen nearly seven per cent to the dollar since the beginning of the year, and hit a 10-month low on Tuesday, after having risen for much of the previous year.
With experts mixed on whether New York property prices are heading up or down, the outlook is still risky. City property prices have fallen 15 per cent to 30 per cent since 2008 in the wake of the global financial crisis, by some estimates.
While there are fewer overseas buyers now than two years ago, Glick estimates 15 to 20 per cent of recent viewers of a two-bedroom, 1,525 sq ft apartment in Manhattan came from overseas.
Follow Emirates 24|7 on Google News.