Turkey out of recession with 6% growth in Q4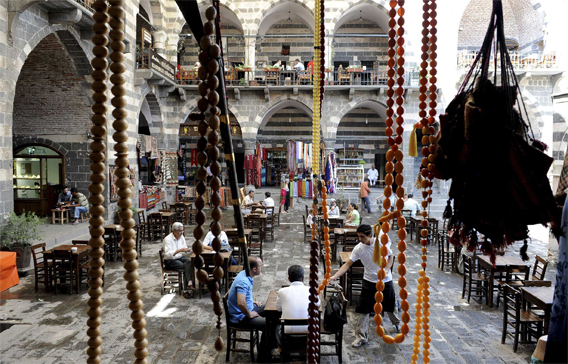 Turkey emerged from a crippling recession as its economy grew by a strong six per cent in the fourth quarter, official data showed yesterday.
The growth – which exceeded market expectations of four per cent – broke a slump that lasted four quarters and helped reduce the economic contraction for 2009 to 4.7 per cent, the Turkish Statistics Institute said.
The government had projected a six per cent contraction for 2009 while the International Monetary Fund had estimated that the Turkish economy was likely to shrink 6.5 per cent in the whole of 2009.
The institute also revised contraction rates for the first, second and third quarters from 14.7 to 14.5 per cent, from 7.9 to 7.7 per cent and from 3.3 to 2.9 per cent.
Analysts said the fourth quarter rate put Turkey on a path of strong growth that could reach and even exceed five per cent this year.
"We expect today's strong print to be followed by an even stronger growth rate in the first quarter in 2010, possibly reaching double digits," said Inan Demir, chief economist at Finansbank, in a research note to investors.
He predicted that the growth rate would slow down later in the year due to weakening base effects, but said: "A growth rate in five to 5.5-per cent range for full year 2010 looks plausible."
The return to growth could pave the way for the central bank to hike its benchmark interest rate which it had slashed by 10.25 per centage points to a record low of 6.5 per cent since November 2008.
The bank has been holding the rate steady since December but said recently that it might be coming to the end of the loose monetary policy.
"We maintain our expectation for 200 basis points of rate hikes this year," Demir said.
Turkey's once-booming economy had been contracting since the fourth quarter of 2008 as the global economic crisis set in.
Inflation fell to 6.53 per cent last year, undershooting the official target of 7.5 per cent but unemployment rose to record levels, hitting 16.1 per cent at one time.
Follow Emirates 24|7 on Google News.