Pak to probe nuclear secrets scientist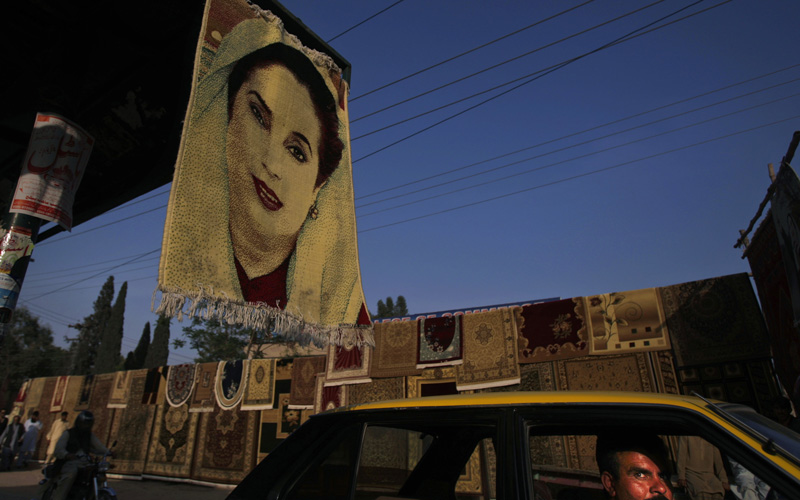 Pakistan wants to investigate a disgraced scientist on charges of transferring nuclear secrets to Iraq and Iran, a government lawyer said Monday, just before important nuclear talks begin with Washington.
The petition by the Pakistan government for court permission to investigate Abdul Qadeer Khan comes days before the opening of strategic talks between the United States and Pakistan, where Islamabad will likely ask for a civilian nuclear deal similar to the one between India and Washington.
"We basically seek permission to see Dr. (Abdul) Qadeer Khan and investigate into the matter as well as restrain him from making any statement and interacting with anybody," government lawyer Naveed Inayat Malik told Reuters by telephone.
The petition was filed in the Lahore High Court after two articles in the Washington Post, published on March 10 and 14, reported that the Pakistani nuclear scientist had tried to help Iran and Iraq develop nuclear weapons, Malik said.
Those deals allegedly occured with the knowledge of the Pakistani government. Both the Pakistan government and Khan have denied the reports.
Malik said the court would hold a preliminary hearing later on Monday.
The father of the south Asian country's nuclear programme, Khan was at the centre of the world's biggest nuclear proliferation scandal in 2004 when he confessed to selling nuclear secrets to Iran, North Korea and Libya.
Pakistan, which has not signed the nuclear Non-Proliferation Treaty, conducted several nuclear tests in 1998 but is thought to have had the capability to produce bombs from as early as 1986.
Pakistan hopes to bring up the subject of a civilian nuclear deal with the United States at this week's strategic dialogue in Washington.
There have been signs of a softening of Washington's stance on the subject, especially given Pakistan's chronic and severe power shortages leading to hours without electricity every day across much of the country. It's unclear how the new allegations against Khan might affect any deal.

Follow Emirates 24|7 on Google News.