Lonely Planet's top 10 places to visit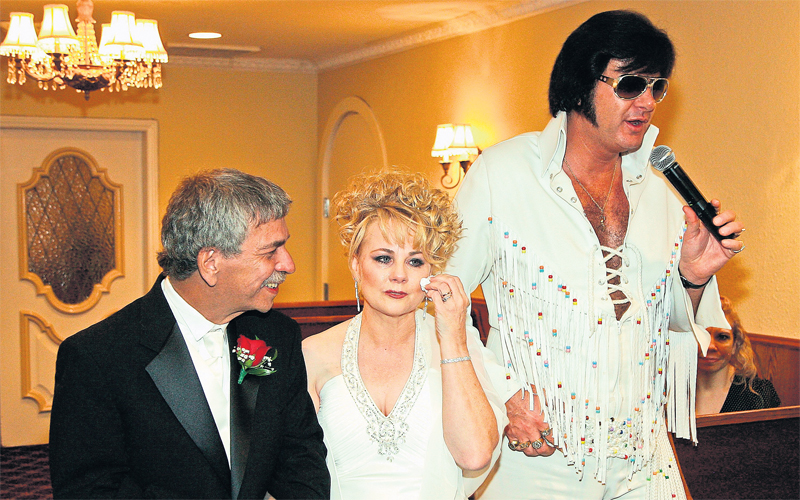 If you're bored with your life and looking to shake things up, travel guide book publisher Lonely Planet has come up with 10 destinations where you can reinvent yourself and feel young again. The list is taken from 1000 Ultimate Experiences:
1. Dubai, UAE
It's time for a new outfit, which means an expedition to Dubai. Fashion is serious business in this shopping-mall heaven, where small and flashy togs can be stuffed into designer handbags. To finish the look, eye-popping displays of glittering gold line the streets of Dubai's gold souq. More than 25 tonnes of the stuff are on display in the city's jewellery-shop windows. Choose from earrings, rings, necklaces or bracelets – the more ostentatious the better.
2. Route 66, USA
Search for freedom on the open highway with a road trip across the USA. It requires a Harley or a classic convertible, and plenty of 'issues' to resolve. Take your pick from a multitude of interstate routes, but to travel in the footsteps of film, literary and music legends it has to be well-worn and iconic Route 66, from Chicago to Santa Monica. Do take a movie camera to record your trip. Don't forget to fill up with gas.
3. Monte Carlo, Monaco
Dust off your tux and brush up on the slick one-liners as you join the jet set, Bond-style, in Monte Carlo. The beautiful people out-glamour each other from their million-euro yachts moored along the harbour, as international businesspeople monitor their investments from this secure tax haven. Visitors to the casino glint with gold such as the sun on the Med. The Monte Carlo Rally in January and the Monaco Grand Prix in May offer adrenalin-fuelled breaks from spending cash.
4. Rishikesh, India
If your crisis is one of faith, take your pick of places in which to have a spiritual epiphany: St Peter's in Rome, Lhasa in Tibet or Makkah in Saudi Arabia could help you find your calling. But we reckon the ideal spot is Rishikesh, on the banks of the sacred Ganges in the foothills of the Himalaya. It's lined with ashrams, and holy men mingle with tourists and the odd celeb. This was the Beatles' favourite centre of Hindu philosophy and learning, and it's nicknamed the yoga capital of the world.
5. Las Vegas, USA
You've realised what your first wedding was missing: an Elvis impersonator, matching polyester pantsuits and a partner you'd only just met. So it's time to take a gamble of a different sort with a second/third/seventh wedding in Vegas. It offers more than 30 places to say 'I do', and over 100,000 couples take their vows here each year, including more than a handful of celebs. The Little White Wedding Chapel is open 24 hours, so when your eyes meet over a crowded game table, there's no need to bother waiting before tying the knot.
6. Phuket, Kuala Lumpur, Manila and Mumbai
Fed up of peering in the mirror, jiggling your wobbly bits and wishing everything was a little further north? Considering a little nip and tuck or two, but worried about showing your post-op bruises in public? Cheap prices coupled with recuperation in the sun is making surgery in Phuket, Kuala Lumpur or Manila increasingly popular. India is the daddy of them all. Today state-of the-art facilities make a facelift or a hip replacement a short inconvenience before relaxing by the beach.
7. Macau, China
Cashing in the pension fund and remortgaging the house might just be enough to get you in the door of one of Macau's big-spending establishments. This former Portuguese colony has all that and more in bountiful abundance.
8. Silverstone, England
It's not too late to fulfil that dream of being a racing driver, temporarily at least. Crowds have watched heroes like Senna, Prost and Stewart hurtle around the legendary Silverstone track, home of the British Grand Prix, since the 1950s, and you can recreate it with a power test drive. Imagine the cheers as you burn rubber in a Ferrari, slide into corners in an old single-seater or test a 4WD on something more taxing than the streets of Islington. Just don't try this on the school run.
9. Petra, Jordan
Petra, setting for much of 1989's Indiana Jones and the Last Crusade, looks like it should only exist in films. A narrow canyon winds to its iconic entrance, carved from deep-rose coloured sandstone. As you enter, you're greeted by the intricate facade of the famous Khazneh (Treasury), fictional home of the Holy Grail. The site contains plenty more to explore, including the Temple of the Winged Lions, still in the process of excavation. Today the only hazards are bumping shoulders with the other 3,000 visitors; poisoned arrows, rolling balls of rock and snake pits are usually avoidable.
10. Sydney and Melbourne, Australia
For centuries humans have pitted themselves against beasts to prove their worth, from rather one-sided trophy hunting to careering down side streets at the running of the bulls in Pamplona, Spain. Something a little more equal and up close is diving with sharks, and for that you should head to Australia.
Follow Emirates 24|7 on Google News.