I am not the bad guy: Salman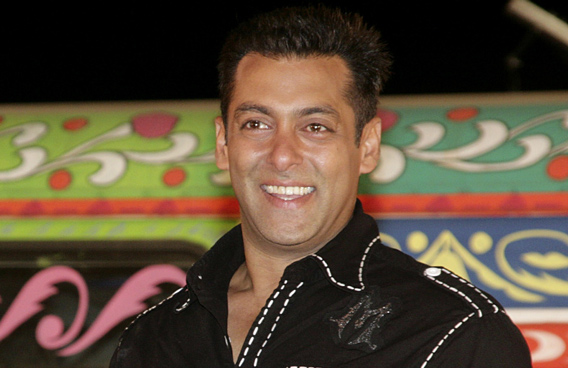 'Ishq ke naam pe karte sabhi ab raas leela hai, main karoon toh saala character dheela hai' – this is the latest line which Salman lipsyncs onscreen in his upcoming movie 'Ready'. The song titled 'Character Dheela' speaks about the various allegations that Salman has been facing across his career. But now the actor breaks his silence and claims that he is not the bad guy as he is being portrayed to be. One ideally should be ignoring the fact that he had affairs with Sangeeta Bijlani, Somy Ali, Aishwarya Rai and Katrina Kaif among others, forget those little flings that he has been associated with.

"In the film my character is not 'dheela' and I am not a bad guy. I am only in the 46th year of my life and you can still see me as the same guy I was earlier," says Salman. The actor further adds, "The song 'Character Dheela' mentions that quite often people tend to ignore every mistake a person makes, but at the same time, when it comes to another person they tag them as character 'dheela'. Keeping this in mind Anees Bazmeeji has decided to show this character dheela in a positive way and I guess after hearing the song you can understand this," says Salman with a smile wanting to mean a lot more than what his lip curve tries to conceal.

Pocket Hercules is also of the opinion that the track 'Character Dheela' will do a lot better than his sister in law's 'Munni Badnaam Hui' and his ex-girlfriend Katrina Kaif's 'Sheila Ki Jawani'. "After 'Munni' and 'Sheila', it's 'Character Dheela'. This is going to be a bigger hit than all of them," says Salman.

'Ready' is a remake of Telugu movie 'Ready' which starred Genelia and Ram. Salman Khan has been an avid fan of remakes. "Where there are hit films being made in a language, there are remakes made in other languages. Everybody wants to be hero. I wanted to see myself as a real hero. We do not have real heroes in the moviedom and who can be a better hero than Salman Khan," he smiles trying to make a point.

In the same breath, Salman also adds that the writers these days should start writing new projects. "Today our writers are not writing new projects, they are picking ideas from others. People mostly pick up pieces from different Hollywood movies and combine them in their stories which the audiences do not really appreciate. Writers should get innovative and start using their creative talent. Making remake of an Indian movie is not a bad thing but making remake of Hollywood films is not a good idea," opines Salman. Having said that, we do want to remind Salman Khan that one of his recent hits 'Partner' was a remake of a Hollywood film 'Hitch'.

Having given the best hit ever of Bollywood, Salman has no jitters whatsoever. "After 'Dabangg' I am not at all nervous because I believe this will be a huge hit. I have always seen that if the script is good, the movie definitely does well. There should be awareness about one's film and I have been hearing stories about 'Ready' all around," says Sallu.

There was a buzz that Salman is about to do a superhero movie. When asked he goes in denial mode. "I am not doing any superhero movie. I do not like wearing the red underwear as a costume and fly. I want to be like what I am – a hero," Salman signs off in a heroic manner.
Follow Emirates 24|7 on Google News.