Air Arabia Q1 net profit drops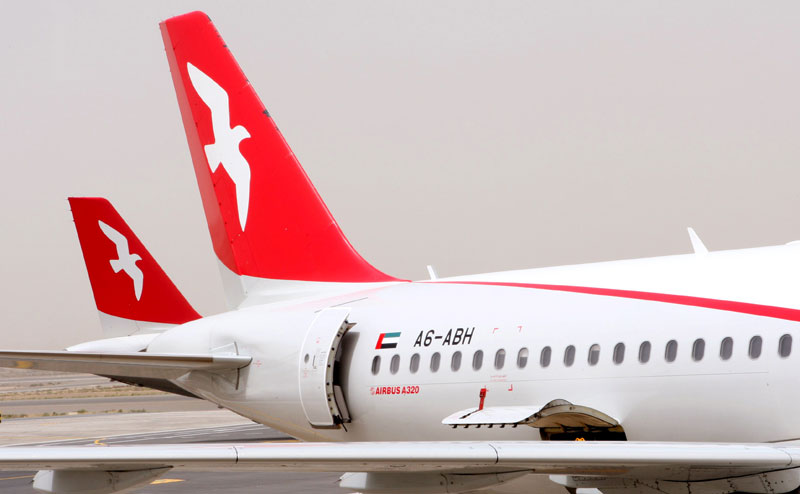 Low cost carrier Air Arabia posted a 14.6 per cent drop in first-quarter net profit on Wednesday, missing estimates, as rising fuel costs continue to challenge regional carriers.
Air Arabia earned a net profit of 42.7 million dirhams ($11.63 million) for the first-quarter of 2011, down from 50 million dirhams it reported during the same period in 2010, it said in a statement.
Five analysts forecasted an average net profit of 49.6 million in a Reuters survey in April.
Revenue rose to 513 million dirhams for the quarter, compared with 482 million dirhams in the year-before period, it said in a statement to the Dubai bourse.
"Though the region has clearly shown positive signs indicating the emergence from the more serious effects of the global financial downturn, the rise in fuel costs continues to challenge regional carriers," Sheikh Abdullah Bin Mohammad Al Thani, Air Arabia's chairman said in a press statement.
AlembicHC cut its share-price target on Air Arabia in March and forecast a 5 percent drop in the low cost carrier's 2011 profit citing rising fuel prices.
Shares of Air Arabia closed 0.4 percent higher on the Dubai index before the results were announced.

The airline said it carried 1.2 million passengers in the first quarter, an increase of 11 per cent compared with 1.03 million passengers in the same period last year.
Average seat load factor -- the number of passengers carried as a percentage of available seats -- stood at 85 per cent, an increase of 6 per cent.
Air Arabia will receive 4 more Airbus A320 aircraft this year out of the 44 aircrafts it has ordered from Airbus.
Follow Emirates 24|7 on Google News.