Mena needs an 'ambitious' plan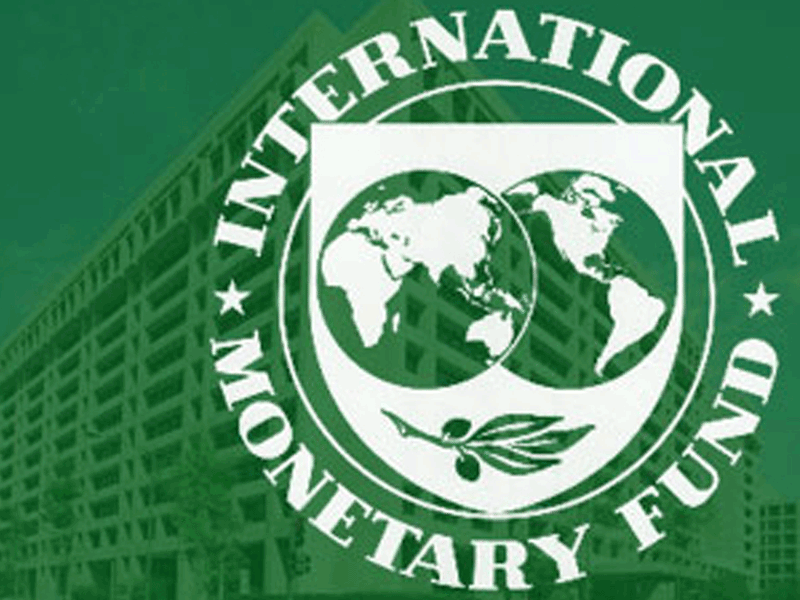 Political turbulence sweeping the Middle East and North Africa (Mena) should prompt regional countries to forge an ambitious economic plan to ensure long-term growth as a key for prosperity and stability, the IMF has said.
In a paper presented to the Group of Eight (G-8) summit in France on Friday, the Washington-based International Monetary Fund said regional governments should also revise their role in economic development, work to attract more capital, support the private sector and create accountable institutions.
The Fund said a multi-year socio-economic agenda is required for what it described as a prosperous future in the region but stressed the task is not easy.
"For a political transformation to generate a prosperous future for the region, it must be accompanied with a multi-year agenda of social and economic transformation….the path will not be easy; it will have risks and uncertainties all the way. The immediate challenge is to maintain social cohesion and macroeconomic stability in the oil importers," it said.
"Beyond the short term, demands for access to economic opportunities, and employment call for an ambitious economic agenda…. .each country must identify its policies, but all will need to promote broad growth participation; establish an enabling environment for the private sector to achieve higher growth; and foster accountable institutions."
The paper said a broad regional strategy would likely address such issues as overcoming high unemployment by increasing the pace of growth through additional investment and improved productivity and supporting an enabling environment in which the private sector flourishes.
It said growth also needs to be more inclusive as governments need to create an environment that allows all segments of the population to contribute to and benefit from economic growth. "Underlying these goals is the need to build modern and transparent institutions to foster accountability and good governance.," it said. "Last, but not least, preserving macroeconomic stability throughout the process is a prerequisite for the success of any inclusive growth agenda."
The IMF said it believes the current unrest in the region would strain macroeconomic stability in the near term although the impact varies considerably from country to country, and oil exporters appear to be largely protected. It said most regional countries have been hit by a downturn in confidence that is affecting tourism and investment, and are relying on higher public spending to maintain social cohesion and support domestic demand.
Its forecasts showed the average growth of the region's oil importers is expected to drop to two percent in 2011 from 4.5 per cent in 2010, while the average non-oil GDP growth of oil exporters is projected to stay at 3.5 per cent. Likewise, nonperforming loans in the financial sectors are rising, and most of the region's stock markets have seen a downward correction, it said.
Finally, political uncertainty has caused financial markets to raise risk premiums, and hence sovereign borrowing costs, for most countries across the region.
The IMF also said the surge in global food prices is weighing on the current account balances of oil importers and pushing up inflation. "Nearly all governments have made efforts to mitigate the domestic impact of higher food and fuel prices. They have raised public spending (eg, higher food and fuel subsidies and public sector wage and pension increases) and reduced certain tax rates, while providing other economic incentives such as promises to create civil service jobs," it said.
"With mostly limited fiscal space, Mena oil importers confront the immediate challenge of preserving macroeconomic stability while building social cohesion. Additional spending in the short term is understandable and necessary to ensure social cohesion. Nonetheless, oil importers cannot afford to strain public finances, in order not to derail—over the medium-term— the pursuit of the new inclusive growth agenda."
The report said these countries will need to partially offset some of the additional cost of higher subsidies and other support measures through cuts elsewhere. In the same vein, they will also need to avoid introducing measures that would raise spending on a permanent basis, it added. The report noted that oil exporters have enough resources to undertake investment and respond to such pressures. However, oil importers in the region are more constrained by the need to safeguard external and fiscal sustainability that are the precondition for their longer-term job-creating growth agenda, it said.
"In this context, developing a comprehensive medium-term sustainable fiscal framework is useful. Such a framework can guide the annual budget planning process and allow for a transparent discussion between policymakers and the population as to how policy priorities and tradeoffs are reflected in the budget."
The IMF urged regional governments to give more attention to the private sector, saying a more open and enabling environment is important both for faster growth and for greater acceptance of private sector-led growth among the population.
"One reason for the recent uprisings in the region was discontent with political and economic systems that were perceived to be rigged to benefit a privileged few, and to result in gains from reforms being largely captured by a small segment of the population." Turning to the public sector, the paper said this sector in most Mena countries plays an important role in economic management. Although the size of the central government in Mena is not much larger than in developing countries, the public sector—i.e., the government and the many large state-owned enterprises— is heavily involved in many private-sector economic activities and plays the role of the employer of first choice and last resort, it said. In contrast, public services are often provided by the private sector. "Revisiting the role of the public sector will be key to the emergence of a vibrant private sector. In particular, it will be important to reorient public spending towards social services (eg, health and education) and infrastructure in less developed areas; reduce waste; and introduce a more commercial approach to public activities (e.g., competitive tendering and contracting out some services to the private sector)," the IMF said.
Follow Emirates 24|7 on Google News.